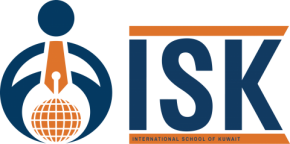 International School of Kuwait - An Al Ekhlas International Education School
Kuwait City, Kuwait
Mahboula-campus (American-inspired and British-inspired curricula)

The International School of Kuwait (ISK) opened in September, 2020 during the COVID 19 Pandemic online. The School will be located in Mahboula, Kuwait and offers a dual set of curricula: American-inspired and British-inspired curricula. The ISK Mahboula-capmus is a modern state of the art, 29,400 square meter facility. The school is a part of the Al Ekhlas International Educational Group (AIE), which was launched in April, 2019. AIE boasts 12 schools and 21, 000 plus students in its network, across Kuwait, Egypt, Muscat and soon to be London and Boston. The development of ISK started in March, 2019 under the auspices of the International Schools Executive Director. The ISK Mahboula-campusis was completed in September, 2021 for its first group of students to enter in October, 2021 during its second year of operation. ISK Mahboula-campus accepts students from Preschool/ FS2 (age 2.5 on 1st March) to Grade 12/ Year 13 (age 17 on 1st September). The School offers students the opportunity to study through to Grade 12 and Year 13. There are currently 187-employees needed to deliver a very polished and quality product to its students, of which 150 are educators.
The School is a split campus offering a world-class education to all students. Each curriculum, section dependent, will be inspired and strongly influenced by American or British Standards, but will also have its own unique flair. Students starting in KinderZone™ benefit from a curriculum that inspires them to harness and pursue their individual talents while still benefiting from a holistic liberal arts education. The customized learning ecosystem will encompass deep-language learning, visual and performing arts, scientific and mathematical problem-based learning, well-being and mindfulness, all using an innovative approach we call FUSION! ISK aims to create the quintessential renaissance student, who will be able to thrive in any context after graduation.
Live-to-Give, the service learning programme, aims to instill in all ISK students the importance of giving back to their local, national and global communities. We are all guardians of this unique environment we call planet Earth, and the embedded ethos is that we must each take our responsibility seriously to have the greatest impact.
The School is accredited by and affiliated with: Kuwait Ministry of Education, COGNIA, College Board, UCAS, Cambridge University Press (CUP); Cambridge Assessment International Education (CIE); Pearson (formerly Edexcel); and The Educational Collaborative for International School (ECIS). The School is currently embarking upon and has completed the initial phases of applications for candidacy for a range of other accrediting bodies and academic affiliations such as: New England Association of Schools and Colleges (NEASC); British Schools in the Middle East (BSME) just to name a few.