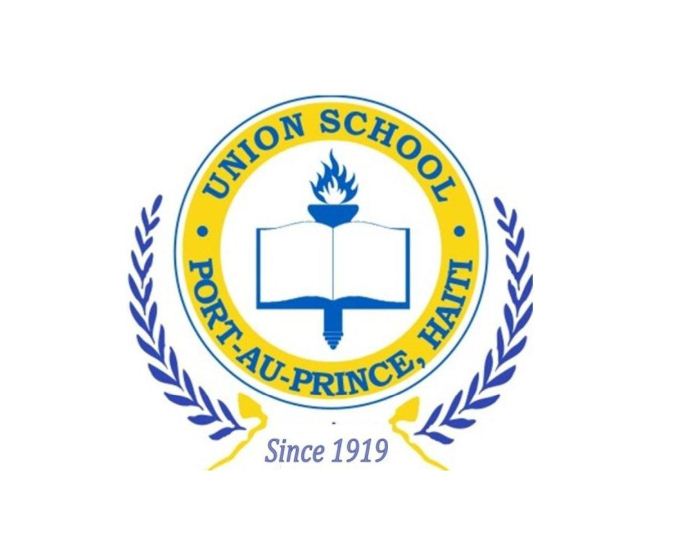 Featured Job
PK-12 Guidance Counselor
Fully furnished housing, including utilities (cable, internet, electricity)
Early Childhood, Elementary, Middle School, High School
Licensed Teacher, University Graduate, School Health and Welfare Staff
Master
2 years of teaching experience
Certification in School Counseling
Two to five years' teaching experience at least five years secondary
Counseling experience preferred
A strong interest to help others and the ability to inspire respect, trust and confidence
Ability to work independently and as part of a team
A relocation allowance of $800 USD:

$400 USD – Year 1
$400 USD – Year 2

Local major medical and life insurance (adequate for local medical costs but is definitely insufficient for stateside medical costs).
International major medical health insurance.
Fully furnished housing, including utilities (cable, internet, electricity)
You will receive $600 USD toward summer travel to return for the second year of the contract. If you leave before the end of the second year, airfare is your responsibility and will not be refunded.
Local retirement (ONA) 6% of annual base salary (employee contribution).
The above amounts to be pro-rated if the contract is breached.
Reports to: Principals / Director
Interfaces with: Students, faculty, parents, Principal, Business Office and Psychologist and Coordinators
Job Goal
To guide students with personal, family, social, educational and career decisions, problems and concerns. To consult and work with parents, teachers, school administrators and psychologist, about needs and ways to best serve the developmental, emotional and educational interests of the child. To work with the school community to continuously improve school climate.
Performance Responsibilities
To work with students individually, in small groups or with entire classes.
To help students understand their abilities, interests, talents, and personality characteristics so that they can develop realistic academic and career options.
To use interviews, counseling sessions, tests results, or other tools to assist in the evaluation and advising of students.
To help students understand and deal with academic, social, behavioral and personal problems and to provide them with life skills to enhance personal, social and academic growth.
To build relationships with students, staff and families by ensuring confidentiality in all personal matters.
To provide in-servicing to parents of the community about effective family communication skills and effective parenting.
To observe students during classroom and social activities and to confer with teachers and parents to evaluate their strengths, problems or special needs.
To plan strategies and encourage students to develop good study habits.
To work with the director, principals and coordinators to develop the secondary school class schedule and to be responsible for placing students in appropriate classes.
To provide college placement and career planning.
Responsible for exposing students to different career opportunities through a yearly career fair.
To facilitate the admissions, testing and orientation process for new students.
To work with the Assessment Coordinator for standardized testing programs, including implementation, interpretation, and written analysis of results, and shares this information with administration, staff, students and parents and the Board of Trustees, in a timely manner.

Testing:

Achievement Testing
Admissions Testing
Dissemination of MAP, PSAT ,SAT and TOEFL test materials and assistance in the registration process.
Scheduling and administering the PSAT to juniors and other interested students.
Ordering test materials

To provide analysis, feedback and summary of standardized testing.
To develop rapport and provide constant feedback to teachers and administrators about the students' progress.
To provide in-servicing to faculty to review, understand and formulate strategies to address the needs of the adolescent child.
To make every effort to be sensitive to the multiple cultural student body.
To promote, advise and provide proper student placement in AP courses.
To work with the teachers to develop goals for each class for the school year.
Coordinates honor roll, deficiency listings quarterly and yearly, submitting a report to the Director at the close of every quarter.
Coordinates with the Secondary Principal and grade 6 teacher an orientation for Grade 5 students moving to junior high school.
Develops effective liaison with colleges and universities appropriate to our student body.
Prepares transcripts, school profiles, activities lists,, and establishes an effective procedure for the release of student records to authorized agencies, educational
institutions and individuals, and writes letters of recommendation for transferring students and college applicants.
Responsible for accurate cumulative records and transcripts in each student's file.
Responsible for cumulative records of former students. Work with Technology Director so that these records are maintained in a database.
Assist with conferences, faculty meetings on occasion, planning graduation, and hosting visitors.
To develop a "New Student/Departing Student" orientation program.
To assist new families in the "settling in" process in a new environment.
To in-service teachers regarding behavioral and classroom management strategies.
To establish a database of community service resources for addressing student counseling requirements.
To with both the special services teachers implementing remedial or special service classes for students and classroom teachers who have students enrolled in a special services class work closely.
To create with the assistance of the administrative team the development and sustaining a positive School climate and program
To provide written monthly program updates, to reflect needs and achievements to the Director.
Union School was founded in 1919 as a school for the children of U.S. Marine Corps families stationed in Haiti. This was only for the elementary grades and the courses came from Washington, D.C.
From 1920 to 1934 the school, then named Colony School, was located on Turgeau Avenue with one hundred and ten students attending classes. On June 10, 1934, the Marines departed and the Colony School was left with fourteen pupils – twelve Americans and two Bristish. In September 1934 the school was transferred to Hasco with thirty five pupils. During that year, French was added as one of the subjects taught to all grades. With the help of benefits, raffles, bingos and plays, in addition to the tuition, the school was able to maintain an average of five teachers a year for the twenty to fifty students attending classes.
In 1936 Hasco closed temporarily and the Colony School was forced to find a new location. During the following six years, the school moved several times. In September 1943 the school was reopened on the Champs de Mars and remained there for ten years. At that time the school policy was changed to accept qualified students of any nationality. They also decided to rename the school, calling it Union School. With the constant increase of enrollment came the idea of constructing a permanent building to house the school. Annual bazaars were held, and the money raised was put into a building fund. The Haitian government donated the site of the present buildings on Harry Truman Blvd. The school moved into this building in January 1954. In the early spring of 1958 it was recognized that more room was needed to take care of increasing enrollment. A new wing was added, enlarging the Kindergarten and adding two more rooms for the first and second grades. In September 1962 a new building was opened: it contained a stage, science laboratory and three classrooms which could be opened to serve as an auditorium or for other large room purposes.
By 1960 there was a ninth and tenth grade; in 1962 eleventh was added, soon followed by the twelfth grade. Union School became accredited through sixth grade in 1963 and holds provisional accreditation for the higher grades.
The new library, teachers' lounge and book storage complex was added in October 1969.
As the third-largest country in the Caribbean, Haiti's numerous international schools offer fantastic career opportunities for licensed, experienced educators.
Roman Catholicism, Voodooism