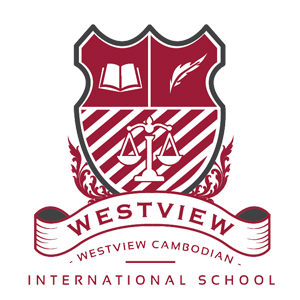 Featured Job
Secondary Program Coordinator - STEM Subjects
Westview Cambodian International School
Housing allowance included in the monthly salary
Round trip airfare reimbursed at the completion of contract
Middle School, High School
Director/Principal, Licensed Teacher
Bachelor
5 years of teaching experience

Teaching Credential/License
Good communication and public speaking skills
High sense of responsibility
Result-oriented individual
Willingness to contribute to the school goals
Visa and work permit reimbursed at the completion of each year of service
Housing allowance included in the monthly salary
Round Trip airfare reimbursed at the completion of the contract
Generous paid holiday during the year (22 days of public holiday + 18 days of personal leave + 6 days of sick leave + 2 weeks school breaks)
Lunch provided at the school canteen
Medical allowance of up to 1000 USD per year
Assistance in finding accommodation and airport pick up provided
Westview Cambodian International School is the extension to secondary education from grades 7 to 12 from Learning Jungle International School in Cambodia which is a Canadian franchise school providing educational services from preschool to elementary programs.
What sets Westview Cambodian International School apart from other schools is our dedication to delivering the international standards of education to the Youth of the Kingdom of Cambodia. We are set to preparing our students to be socially committed leaders and responsible citizens who are successful in a local and global environment. We focus not only on academic excellence but on the essential elements necessary to succeed, including resilience, developing a growth mindset, collaboration, respect and maintaining an open mind. Core classes are taught in English and are aligned with the American Common Core Standards. The remainder of the day is reserved for Khmer language, culture, history, geography, and civics classes taught in Khmer, to ensure that students are well-versed in their heritage language and culture.
Responsibilities:
Represent the school in the media and in various school promotional and community events, roadshow, class/academic projects demo per school request
Be empathetic and flexible to the cultural needs, and to the needs of a new set up school, and work with school management to achieve school goals
Ensure that the teaching quality of the teachers under responsibility comply with the school curriculum and requirements
Setup, review and improve evaluation system to be used to evaluate the student learning in each grade level to make sure that the student learning is up to the school curriculum expectations
Be a leader/mentor for international teachers and assist them in the development of lesson plans, learning activities and projects to achieve the school curriculum
Source qualified candidates and recruit qualified secondary teachers
Assist international teachers through challenging and difficult situations to achieve their best and school goals
Promote the school core values including resilience, growth mindset, collaboration, respect and positive behavior among students, teachers, and school community
Lead students in various academic projects and to win local and regional competitions
Meet/communicate with parents per school/parent request and ensuring concerns about their child's needs are addressed to the satisfaction of the parents in a timely manner
Be able to maintain a good and trustworthy relationship with parents, students, and school community
Review the teacher lesson plans, report cards and other assessment records per school requirements
Comply with the record-keeping procedure required by the school
Constantly seeking for improvement of the school program, curriculum, and student learning
Conduct teaching staff training and professional development
Evaluate teachers as required by the evaluation procedure
Plan and conduct regular teacher meetings
Serve as a secondary teacher when supervising less than 5 secondary classes
Serve as a fill-in teacher when there is an emergency leave of any secondary teacher
Perform other related managerial tasks as requested by the school leadership team
Westview Cambodian International School is the great extension to secondary education by the passionate leadership team of Learning Jungle International School Cambodia (LJIS) offering educational services only from preschool to elementary programs. With the strong support from parents, students, staff and the Ministry of Education, Youth and Sport, Westview Cambodian International School is created to offer the International Secondary program built from the world-renowned standards of education, American Common Core Standards (ACCS) and the Khmer language, history and culture into one unique curriculum from grades 7 to 12. Our mission is to educate Cambodian youth to become confident, equipped with global competencies while embracing their Cambodian identity, culture and values.
Westview students will be well-informed individuals who have the intellectual, creative, technological and organizational skills and resilience necessary to succeed in the academic environment and in the post-graduate world.
Westview students will be effective communicators who have the skills necessary to interact in their local community and global society.
Westview students will be critical thinkers who are able to examine a situation and respond appropriately, using the growth mindset and perseverance to solve problems.
Westview students will be active, open-minded collaborators who employ appropriate communicative and leadership skills to be productive contributors in a variety of settings.
Westview students will be responsible and caring family members, friends and citizens who will positively contribute to back to their family, country and the world.