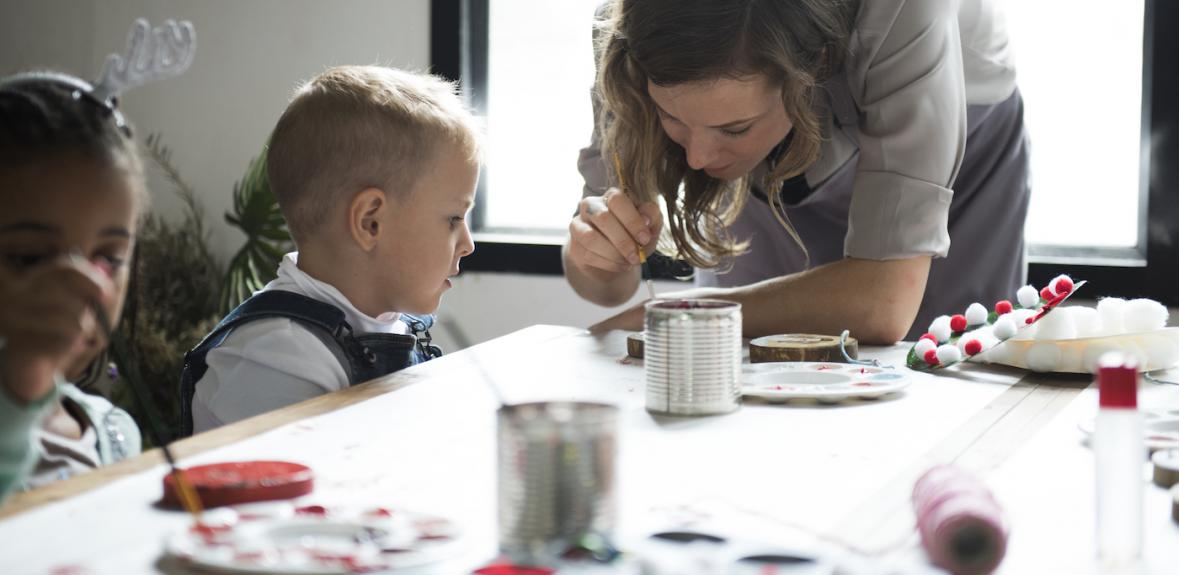 Find the right teacher, faster
Post your teaching job on the top career site for international educators.
Hire the right teacher for your school today
Make smarter hiring decisions
Use our Applicant Tracking System to manage the entire hiring process and find the right teacher for you
Attract talented teachers
Put your vacancies in front of top educators with the right experience for your school
Get more applications
Reach thousands of teachers and receive more applications from qualified candidates than anywhere else
How it works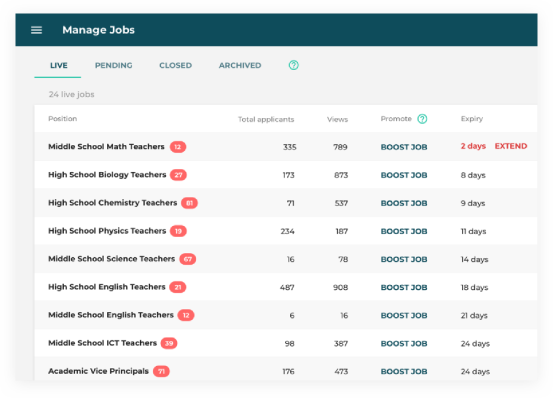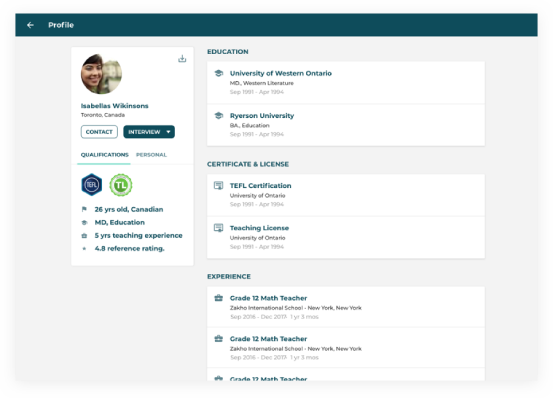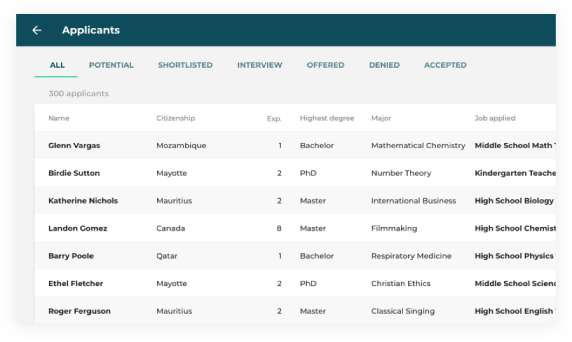 One simple tool to post your jobs, screen applicants and schedule interviews with candidates. With all the hiring steps organized neatly in one place, you can easily move the right candidates forward to the next stage.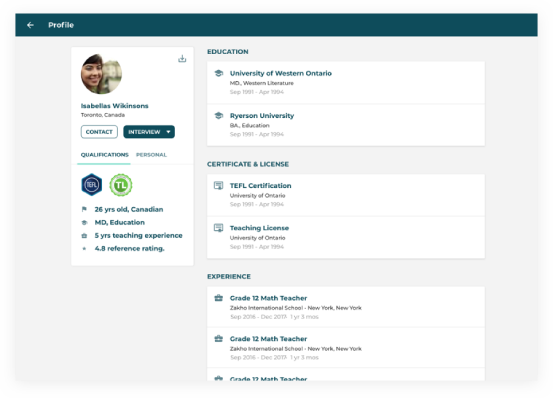 No more digging through emails to find that one snippet of vital info. With rich candidate profiles at your fingertips, you can quickly review every applicant in your pipeline, helping you make informed (and safer) hiring decisions.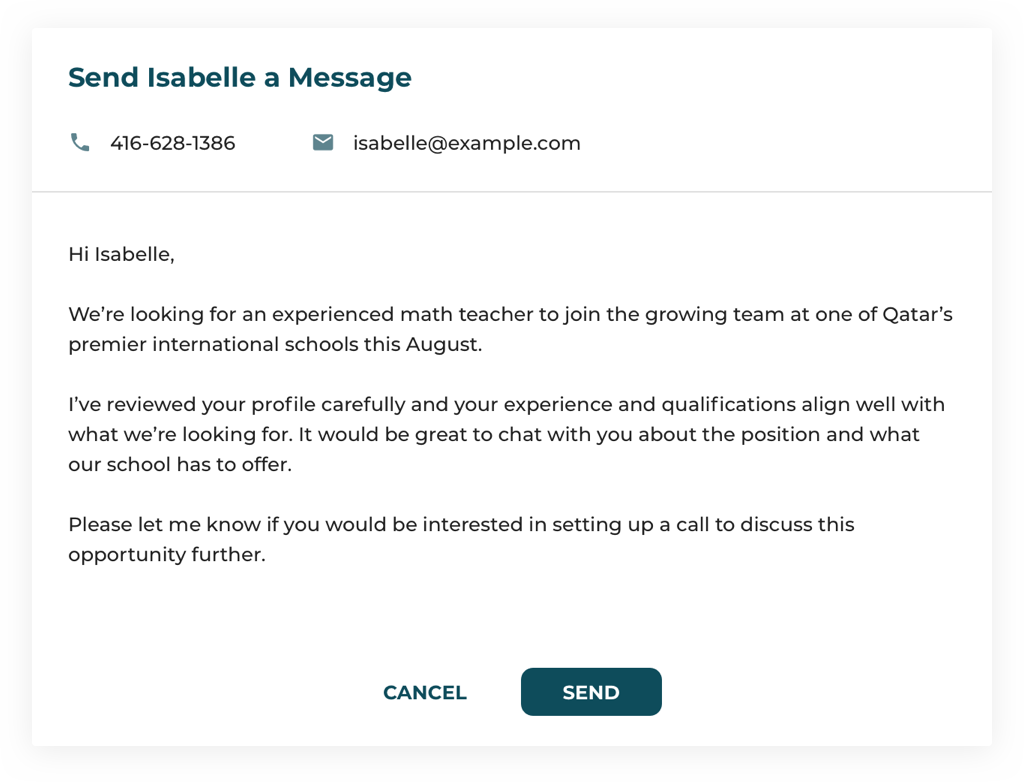 By delivering a stellar, mobile-friendly application experience, automating communication touchpoints and never losing sight of where top candidates are in your hiring process, they'll jump to accept your job offer when the time comes.
What our partner schools are saying
Find the right solution for your school's hiring needs
Looking for maximum exposure or a simple boost in your recruiting? Our team is here to get you started with the best solution for you.
Helping more than 2,000 schools worldwide
Never miss out on a great teacher
Hire with Teach Away - world leaders in international teacher hiring
62.5K+ applications each month
17.5K+ new teachers each month
1M+ community of teachers
Ready to explore your options?
Explore your recruitment options on a call with one of our friendly hiring experts today.