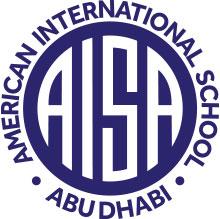 American International School in Abu Dhabi
United Arab Emirates
The American International School in Abu Dhabi is celebrating its 23rd anniversary, having been established in 1995 to provide local and expatriate residents of Abu Dhabi with high quality American education. Current enrollment sits at over 1400 students coming from over 70 different countries.
Based on American standards and an international curriculum, AISA received its first accreditation in October 1997 from the Middle States Association of Schools and Colleges (MSA), and in January 2010 was accredited by the Council of International Schools (CIS). AISA offers education from Kindergarten to Grade 12. It was the first school to offer the International Baccalaureate Diploma in the UAE and later became the first school in Abu Dhabi to be authorized to offer the IB Primary Years Program (PYP).
AISA is known among other schools in Abu Dhabi for the diversity and excellence of its faculty who originate mostly in North America but are joined by colleagues from Britain, Australia, South Africa and other countries.
We invite qualified applicants wishing to join our school to submit their credentials for review and consideration. Positions at AISA are much sought after. We receive many applications and, the selection process is very competitive. Our recruitment efforts are dedicated to engaging only the very best teaching professionals... our children deserve nothing less!
Please be advised that AISA recruits only professional educators who are in possession of at least a bachelor's degree with a current teaching certificate, plus at least two years' experience as a certified teacher. AISA is an English medium school and complete fluency in written and spoken English is required.
| | |
| --- | --- |
| Enrollment | 1,363 Students K-12 |
| Curriculum | International Baccalaureate Diploma (IB Diploma), International Baccalaureate Primary Years Programme (IBPYP), United States |
| School Year | September - June |
| Year Founded | 1995 |
| Average Class Size | Elementary: 19, Secondary: 17 |
| Campus Information | City (or closest city): Abu Dhabi, Location Type: Urban, Campus Size (hectares): 3, No of Buildings: 7, No of Campuses: 1, No of Classrooms: 79, No of volumes in Library: 15,500, No of computer labs: 5, No of instructional computers: 143 |