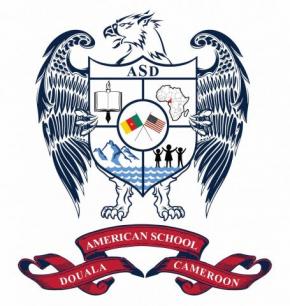 American School of Douala
Douala, Cameroon
Founded in 1978, the American School of Douala (ASD) is an independent, private international school, which provides an English language educational program from preschool through twelfth grade. Our school population is approximately 180 students.
The American School of Douala is committed to the development of the whole child, intellectually, socially, physically and emotionally. Our school mission states: We are an international community of learners who are acquiring the skills needed to positively impact a rapidlying changinge world. At ASD we value Global Citizenship, Critical Thinking, Curiousity, Self-Awareness, Creativity, Risk Taking, Confidence and Resilience.
Our academic year is divided into four quarters with each quarter having about forty-five days. The total number of student days is approximately 180 days. We are accredited by Middle States Association (MSA), a member of the Association of International School in Africa (AISA), and are a US State Department assisted school.
Programs are designed to encourage an expressive, creative approach to learning. Art and drama projects are taught by specialist teachers and may also be part of regular classroom instruction. Extracurricular activities, such as music, yearbook, dance, cooking, Tae Kwon Do, sports, games, computers, and others further enrich and extend students' creative talents.
A culturally diverse student body and faculty, with over 25 nationalities, promote cross-cultural relations and exchanges, which enrich and expand global sensitivity and perspective. This global awareness among the student body encourages the development of responsible, caring citizens.