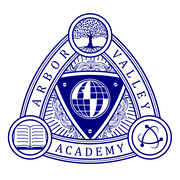 Arbor Valley Academy
Ypsilanti, MI, United States
Arbor Valley Academy provides high school students with exceptional education that prepares them to excel with 21st Century learning skills. Arbor Valley Academy is a great option for students and families who desire a bit more flexibility than can be offered in a traditional brick-and-mortar setting. Our private high school courses are taught by experienced and certified teachers, and students earn a high school diploma upon graduation.
Our online high school programs offer your student a personalized education, one-to-one support, and open lines of communication so students and parents/Learning Coaches can connect with teachers. Your student can attend classes wherever there is an internet connection.
The courses at Arbor Valley Academy not only meet, but they exceed all national and state standards while also integrating the best educational resources available to create a premier high school curriculum that keeps students engaged in new and creative ways that allow them to excel.