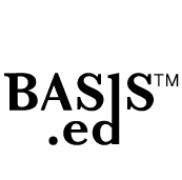 Basis Educational Group
Scottsdale, United States
BASIS.ed is a dynamic International educational network that manages world quality schools in three complementary markets: free, open-enrollment public charter schools; tuition-based domestic metro-area private schools; tuition-based international private schools. Our goal is to provide the widest possible access to our program to provide our graduates with the widest degree of choice in their future lives. All the schools in our network, public charter and private, domestic and international, are built upon the same pedagogic, curricular and cultural educational platform that is accredited by advanced.
BASIS.ed creates and manages the central curricular, assessment, teacher, and manager training processes that make our student learning results possible. It also provides all back-office support services to the schools: human resources, finance and accounting, marketing, and IT.
Our culture is driven by a relentless focus on the key factors that improve student learning: we monitor results to ensure that students and teachers are meeting the very high bar that we have set. Our cycle of performance measurements and program management allows the finest employees within BASIS.ed to advance so that we have a standard to inspire quality in every school that we manage.
Our Educational Vision
"We teach, it's fun, it's hard, it's all about the future." Michael and Olga Block
At the core of Michael and Olga Block's educational vision is a belief that the goal of a great education is to provide students with choices, with unbounded opportunities, to send them to college and into their professional lives empowered by the broad and deep content knowledge and critical thinking skills that will enable them to craft their futures.
From the beginning, their vision has been more ambitious than opening the best school in Tucson, Scottsdale, or even Arizona. It is to create a dynamic network of the finest schools in the world that can represent America at its best: a pre-K – 12 fusion of creativity, innovation, and rigorous experimentation and problem-solving that is the signature of such legendary intellectual communities as Bell Labs and the NASA Apollo program.
Today this network of schools uniquely encompasses open-enrollment public charter schools across the nation, private schools in the major US metropolitan areas, and international schools.
Whilst each type of school offers programs and facilities appropriate to the communities served, at the core of this dynamic network is a common mission: BASIS.ed is redefining education and leading the U. S. and the world in producing breathtaking learning results.
The promise of this vision is that expert, passionate teachers inspire their students to fall in love with learning, with the satisfaction to be gained from hard work, with the joy of intellectual and creative effort, and with the acceptance of struggle and failure as an inevitable part of a productive and stimulating life.
Learning is BASIS.ed's business. We manage some of the best schools in the world and we are working hard to ensure that more and more students will have access to the opportunity and choices we open for them in this uncertain, volatile world.