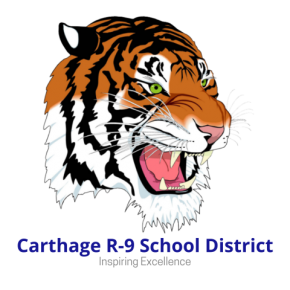 Carthage R9 School District
Carthage, MO, United States
Nestled in the southwest corner of Missouri near the Ozarks, Carthage, also known as America's Maple Leaf City, is a unique crossroads of history, art, and inspiration.

The school district is made up of 12 individual schools on 11 campuses serving over 5,000 students every day and employs over 800 staff. Each day our mission is to inspire excellence in the lives of the students we serve resulting in our goal of providing comprehensive educational experiences that will empower all students to become lifelong learners and productive, informed, responsible citizens who are able to meet the challenges of a rapidly changing global society.
We recognize that education is a continuing, cooperative process, and encourage the support and input of students, parents, and the community.