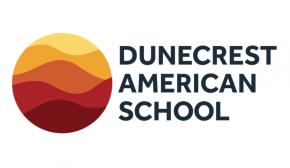 Dunecrest American School
United Arab Emirates
An international school based in Dubai, Dunecrest American School offers a standards-based US curriculum, from Pre-K to grade 12, with the option of the International Baccalaureate (IB) Diploma in grades 11 and 12. Set to open in 2018, Dunecrest epitomizes Esol Education's deep expertise in international education, from designing optimal learning spaces and recruiting the best educators to building a robust curriculum and creating a rich array of diverse activities, in order to foster an inclusive community of learners where each student is recognized and celebrated.
Dunecrest believes in the power of good teachers and their ability to influence the future. They empower their educators and support them in their journey towards being the best they can be by allowing sufficient time for collaborative planning and ongoing professional development. As part of the wider Esol Education network of schools, Dunecrest teachers also have access to educational and topical experts and several PD opportunities through Esol's deep links with leading international education organizations.
Centrally located near the Al Barari and Living Legends developments, just off Sheikh Mohammed bin Zayed Road (E311), the Dunecrest campus has been designed in line with the latest educational research, bearing in mind modern pedagogical standards. Dunecrest will seek accreditation from the Middle States Association of Colleges and Schools (MSA) and Council of International Schools (CIS).