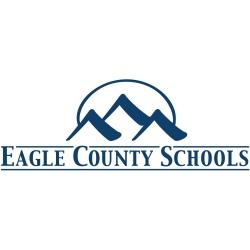 Eagle County Schools
United States
WHO ARE WE?
While we don't mean to brag, we're also not shy about living the good life in Eagle County. In fact, we work hard to keep it good. The spirit of Eagle County is embodied in the story of the creation of Vail as a ski resort. Vision. Big dreams. Collaboration. Tenacity. Luck. Commitment. It was a magnet for people who wanted to live on purpose and build a magic valley. It's still such a magnet. We're not for everyone. We don't have malls, a ton of fast food, or twenty cineplexes sprinkled around town. But, what we do have is pretty special.
Serving Pre-K through 12th grade students from Vail to Dotsero, including Red Cliff, McCoy, and Bond. Eagle County Schools is an innovative district comprised of 830 professionals engaging nearly 7,000 students. Our vision is to prepare all of our students to be global-ready graduates, who will be successful in their careers or college experience and contribute to their communities in positive and effective ways. The District benchmarks international top performing schools to model practices that lead to success for all students. We believe that the only way to improve learning outcomes for students is through better instruction. Consequently, we focus our efforts on an instructional core of educators, learners, and standards. All actions, initiatives, and efforts are viewed through this lens with the expectation that they must shape one of these three tenets in order to be effective.

MISSION
We teach the children of Eagle County to have creative and active minds, compassion for others, enthusiasm for lifelong learning, and the courage to act on their dreams.
VISION
Global-Ready Graduates
VALUES
• Engaged Learners • Inspired Professionals • A Sense of Adventure • A Caring Community • A Commitment to Equity

AWARDS AND RECOGNITION
Eagle Valley High School ranked in the top 10% of high schools across the nation for career and college readiness two years in a row. The District has had three Principals of the Year in Colorado, one Superintendent of the Year, and one English Language Director of the Year. Our schools have been recognized as National Blue Ribbon Schools, John Irwin Schools of Excellence, and with the Governor's Distinguished Improvement award from the Colorado Department of Education.
DEMOGRAPHICS
Even though we believe that we have the ab­solute best place to work and live in the world, we do have many challenges. And, we need your expertise to help us overcome them and achieve world-class success.
Our student population is diverse in both demographics and economic background. With 34.6% of students being English Language Learners compared with the state average of 14.4%, we are also uniquely positioned to evolve into a dual language district with bi-lingual graduates supporting our vision of international competitiveness. While geographically positioned near affluent communities like Vail and Beaver Creek, 42.2% of our students qualify for free and reduced lunch. Our schools and students are supported by active PTAs, local non-profit foundations, youth services-focused organizations, and a variety of private-public partnerships and individual philanthropists.
Read more about our Globally Inspired Vision in the Unparalleld Altitude Report
http://www.eagleschools.net/sites/default/files/website/strategicplan/AltitudeReport5.pdf
ECS Recruting Guide
Unparalleled Altitude
Altitude in Action