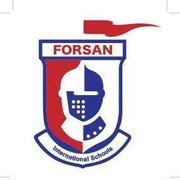 Forsan International Schools
Alexandria, Egypt
Forsan Schools (Forsan American International School and Forsan British School) are owned by Ragab Group who are a well-organized establishment based in Alexandria in Egypt.

The group currently own Riada Schools which was established in 1992 and implement the National, British and American curricula. Also, Pharos University which was established in 2005.
Forsan American International School will open in August 2017 and is a candidate school for AdvancED American Diploma program with the goal of being authorized to offer for the IB Diploma.
Forsan British School will also open in August 2017 and is accredited by Cambridge.
We seek to inspire students beyond the classroom to become lifelong learners and global citizens of the 21st Century by developing their talents in a multilingual environment. The schools are expected to serve approximately 1000 students up to Grade 9 during the academic year 2017/2018. Student numbers will eventually rise to a targeted total of about 2800 students up to grade 12. Our generous, state-of-the art campus with significant sports facilities is located in Smouha district, Alexandria city.