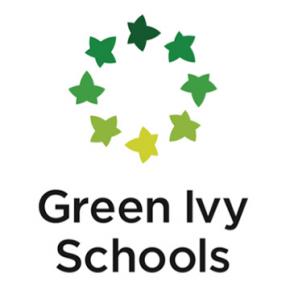 Green Ivy Schools
New York, United States
Green Ivy Schools was founded by Dr. Jennifer Jones in New York City in 2012 to serve as a foundational network of schools representing best practices in education worldwide. The first two schools in the Green Ivy family are Pine Street School and Battery Park Montessori. These are "sister schools" and serve as two campuses in the Green Ivy network. Both schools offer internationally respected models of education (International Baccalaureate and Montessori), exceptional teachers, empassioned leaders, multilingual instruction and forward-thinking approaches. And both embody the warmth and sense of community that lets you know you are in a Green Ivy School.
What gives our schools the quality you feel the moment you enter are the "pillars" of belief that support them. There are eight core beliefs on which everything centers at our schools
As Part Of Our Team
You will have a meaningful career challenge; an opportunity to work on a project that prioritizes children's social-emotional development; and a significant role in an organization focused on optimizing the future of the world's next generation, at home and abroad
Green Ivy Schools is proud to be a home for professionals with exceptional standards and a deep passion for engaged learning. Our performance expectations for professionals stem directly from our philosophical pillars and are defined by the belief that great teaching can make the world a better place.
We only hire and retain teachers who see themselves as committed professionals and constantly develop skills in planning, classroom preparation, student facilitation and observation/assessment. A Green Ivy Schools teacher is one who seeks collaboration and works tirelessly to improve communication with all school stakeholders. The professionalism of our teachers can be seen in their mindfulness as well as in the courtesy, positivity and solution orientation that they bring to every interaction. Our teachers embody our mission and work to develop our schools into global models of best practice while bringing creative and forward-thinking ideas to the table, including those which encourage the integration of emerging technologies into teaching, learning and assessment.
Our staff members are pioneers by nature and embrace spontaneous opportunities and dynamic growth as a part of the day-to-day school experience. They contribute to this evolving process by applying constant critical thinking and reflection and by bringing new ways of thinking and new connections into the organization, sometimes from non-traditional places.
A Green Ivy Schools employee never tires of growth and is always eager to expand awareness and ability. It is this type of visionary teaching that defines our schools and is often recognized by our parents as our key differentiator.