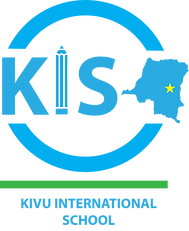 Kivu International School
Goma, Congo - Kinshasa
Set to open in September 2017, Kivu International School is a bilingual, co-educational, non-denominational school located in eastern Democratic Republic of Congo. Serving the local population of Goma, Kivu International School offers both a dual IB and national curriculum.
Situated on scenic Lake Kivu, one of Africa's Great Lakes, Kivu International School overlooks a vast expanse of green-terraced hills, palm-fringed beaches and mountains. The innovative school offers state-of-the-art facilities (the first of its kind in the DRC) and an international curriculum rivaling that of top schools worldwide. Each classroom is wifi enabled, equipped with computers and tablets and runs on solar and electric energy.
Kivu International School was co-founded and funded by Bismack Biyombo, Orlando Magic NBA player and Right to Play global athlete ambassador. It marks the first of three new international schools being built over the coming years that aim to address the various economic and sociocultural barriers to education currently facing children in the DRC.
To deliver on its goal of providing a world-class education for students, Kivu International School is currently seeking a number of qualified, experienced and enthusiastic teachers, across a variety of subjects, for a unique opportunity to help make a real difference in the lives of children in the DRC.
At Teach Away, our core mission is to create a world where every student experiences the power of a great teacher and realizes their full potential because of it. As a result, we are excited to be working with Kivu International School to recruit, on a pro bono basis, qualified teachers that can help support this inspiring new education initiative in the Democratic Republic of Congo.
Kivu International School - Mission and Values
A place for learning and discovery, Kivu international School is shaped by its core values:
Foster personal development
Offer a space for education and learning
Promote environmental awareness
Embrace technology
Through exemplary teaching and learning that meets worldwide standards in international and multilingual education, Kivu International School commits itself to preparing each and every student to develop the intellectual, creative, cultural, social, emotional and physical competencies needed for future success and leadership.
Kivu International School encourages students to become engaged and responsible citizens. By equipping each student with the knowledge and skills necessary to contribute to their country's development, Kivu International School aims to help build a peaceful future and improve conditions for both local and global communities.
Finally, Kivu International School will ensure students are provided with a quality education that facilitates entry into higher education institutions at home in the DRC as well as top universities overseas.
| | |
| --- | --- |
| Enrollment | 500 students (first year intake) |
| Curriculum | Dual: International Baccalaureate program and DRC national curriculum |
| School Year | September - June |
| | 7:45 to 16:30, with one-hour lunch break |
| Average Class Size | Nursery: 18, Primary: 24, Secondary: 32 |
| Extracurricular activities | Athletics (martial arts, football, basketball, tennis), arts (music, theater, dance, painting) and technology (coding) |
| Campus Information | 21 classrooms, auditorium, infirmary, theater, library containing over 8,000 volumes, indoor basketball court, football field, gym, teacher's lounge, play area for nursery-aged children |