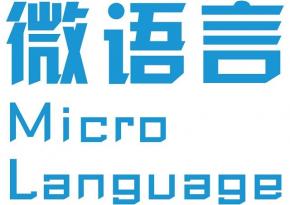 Micro Language
Beijing, United States
Micro-language, founded in 2012, aims to build an open public service platform, which can offer professional, international education to Chinese people by breaking the limits of educational resources, time and geography.
Workplace
Our workspace is another harmonious home for us. We preserve a vivid and motivating working atmosphere, holding the faith of being simple and efficient.
Our Team
We are a group who is extremely enthusiastic about language education. Elites from education, Internet technology,
e-commerce fields constitute this unique and outstanding team. We are pursuing a brighter
future through professionalism, efficient working and respect for education.
We redefine work and cooperation
We strive to create a three-sided mutual benefit community among students, teachers and schools by
sharing integrative resources with our Internet platform as our tool. This is an innovative combination of education
and the Internet, we are not only warmly welcoming overseas teachers to join us, but we will also do
our best to achieve cooperation with well-known overseas colleges and universities.
Seeking English Teachers
We are hiring online foreign teachers to teach English.
This is your chance to emerge yourself into Chinese Culture.
For University Institutions
We share resources, we share achievements. Cooperate
with our English teachers and students as academic consultants.