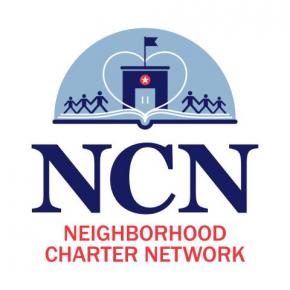 Neighborhood Charter Network Schools
Indianapolis, United States
NCN first launched Enlace Academy on the west side of Indianapolis in 2013. The name Enlace derives from the Spanish word for link or connection because the school seeks to be the hub of community for her families and create the connections with community partners so our whole families can be healthy and happy.
NCN launched Kindezi Academy in 2016 on the eastside of Indianapolis. The word Kindezi is an African philosophy in which the village takes collective ownership for the education of the children. Much like her sister school, Kindezi seeks to create strong bonds with the community in order to best serve our families.
NCN believes that all children can and will learn. n order to actualize this bold vision, we implement a school model that focuses first and foremost on building relationships so that every child who comes to our schools is both known and loved. We have four core values that drive our decisions:
1. Lead With Love: We strive to touch the hearts and minds of our students, families, and community partners in order to build a strong support team.
2. Quality Matters: Our students engage in challenging and worthy tasks that push their thinking to higher levels and build problem-solving and analytical thinking skills.
3. Data Drives Decisions: Our educators know the strengths and growth areas of all their students so they can plan effectively and invest their students in the learning process.
4. Maximize Time to Maximize Potential: We believe that every minute of every day we have with our students is a valuable chance for them to learn, whether academically, socially, or emotionally.