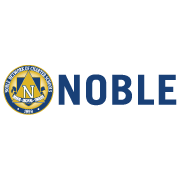 Noble Network of Charter Schools
United States
Noble Efforts Change Lives.
Noble has a daily impact on the lives of 12,000 students from more than 70 Chicago communities at our 18 campuses. We know that the stakes are high, which is why our expectations for students and staff are even higher. At Noble, we know that success is the only option.
Noble was founded onn many of the same entrepreneurial principles that have built successful businesses-strong leadership, meaningful use of data, and a high degree of accountability. With longer class periods, a long school day, and a longer school year, Noble provides students with substantially more instructional time than the traditional Chicago public high school. The extra time, combined with a disciplined, consistent school culture, high expectations, and a team of dedicated teachers, results in dramatically improved academic performance.
Our Mission
Noble prepares low-income students with the scholarship, discipline, and honor necessary to succeed in college and lead exemplary lives, and serves as a catalyst for education reform in Chicago.