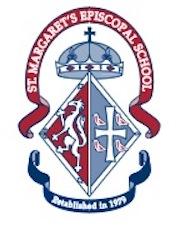 St. Margaret's Episcopal School
San Juan Capistrano, United States
Founded in 1979, St. Margaret's is the premier, independent, college-preparatory day school in Orange County, serving 1,234 students in preschool through grade 12.
St. Margaret's is situated on a picturesque 22-acre campus in San Juan Capistrano, California, with dedicated campuses for each school division, modern classrooms and facilities, including a performing arts center, science and technology labs, library, athletic fields and gymnasiums.
The school's faculty is comprised of a team of experienced and passionate administrators and educators, including principals in each school division. A 21st-century, vigorous and balanced curriculum prepares every student for future success and healthy, productive lives.
With 2,200 alumni who have matriculated to colleges and universities across the country, St. Margaret's is a vital member of the community and educational landscape of Southern California.
St. Margaret's is accredited by the following bodies:
California Association of Independent Schools
Western Association of Schools and Colleges
National Association for the Education of Young Children
National Association of Independent Schools
National Association of Episcopal Schools
Center for Spiritual and Ethical Education