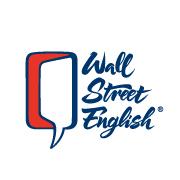 Wall Street English
United States
Wall Street English: Who are we?
Wall Street English is the premier provider of English instruction for individuals and corporate clients around the world. Our proprietary and innovative Wall Street English Method integrates the best of proven teaching approaches to provide the most effective English language education available for adults. Students listen, read, write, speak, and practice English under the tutelage of native English speaking teachers, and they learn through our highly effective blended learning program. With over 40 years of experience, Wall Street English has provided instruction to over 2 million students with a current enrollment of 190,000 students. We have nearly 450 centers in 27 countries in Africa, Asia, Europe, Latin America, and the Middle East. We need professionals who are seeking international experience while working with people from all backgrounds. At Wall Street English, teaching English is about making a difference in our students' lives. Our goal is to help people improve their career opportunities, and break down the barriers of language and culture. Wall Street English is a global leader in language learning. We are searching for committed professionals wanting to work in a fastpaced and student-centered environment. If you're looking for an organization that offers career opportunities and advancement, then we're a fit for you.
Professional Development
Learning is at the heart of our organization and on-going professional development is part of our company culture. Seminars and classroom observations provide forums where teachers can meet likeminded colleagues and develop their teaching techniques. With a promote-from-within policy, our Managers are dedicated to mentoring teachers' potential and encouraging progression into management positions. How many careers today involve a multicultural environment and communication, time management, organization, training, and presentation skills? Teaching English abroad with Wall Street English incorporates and develops all of these transferable skills. "I started as a teacher in Milan and received excellent training and follow up from my Managers. I was then promoted to the position of Service Manager in Berlin and then Munich. As a Service Manager in Munich in Germany's largest Wall Street Institute Center, I developed skills in recruitment, budget control, logistics, training, staff development and of course teaching. To combine living abroad and career development was a dream come true for me," Gary Peters, Service Manager, Germany.
Our Classes
Small class sizes combined with pre-developed lesson plans and professional teaching tools help you to deliver fun, interactive, and meaningful lessons with no outside preparation. Core classes at Wall Street English have an average of three Students. These classes involve controlled practice, communicative activities, and feedback. You can incorporate your creativity, cultural background and interests in Social Club activities that we organize for our Students. Social Clubs activities could be anything from a pub quiz to a student theatre performance to holiday celebrations. The themes of Social Clubs depend entirely on you and your students' interests. The goal is to get all students together in a fun environment. At Wall Street English, you will teach a variety of levels of English proficiency. We have 17 different levels ranging from very beginner to advanced. We also offer Business English modules.
Our Students
You will find highly motivated students who have invested in learning English to improve their personal and/or professional lives. Our Students range from 17 to around 80 years old. Most of our students are between 25 and 35 years of age and are from all walks of life.
Our Centers
Wall Street English Centers are an immersive English-only environment with staff from all corners of the globe. Our centers provide a social and stimulating atmosphere for both students and staff. Learning does not just take place in a class environment but in the entire center where staff and students interact and share conversation in English. All Wall Street English Centers follow a standard design that promotes a comfortable and open environment with state of the art technology and professional teaching materials. Each center has a Service Manager (Director of Studies) who manages and supports teachers on a day-to-day basis and a Center Director who is usually a local business person responsible for the overall well-being of the school. "...the first thing that struck me was the friendliness. I don't know of any other English school that creates such a pleasant, welcoming environment for learning," Gillian Lowe, Teacher, Italy.