Teaching in Andorra
Options for teaching in Andorra
Teachers in Andorra will find the majority of teaching jobs in the capital city of Andorra la Vella. Those wanting to teach abroad in Andorra will find potential job openings at either private international or language schools. Most language schools will teach in English, as well as Spanish, French or German – although it is not necessary that you know these other languages.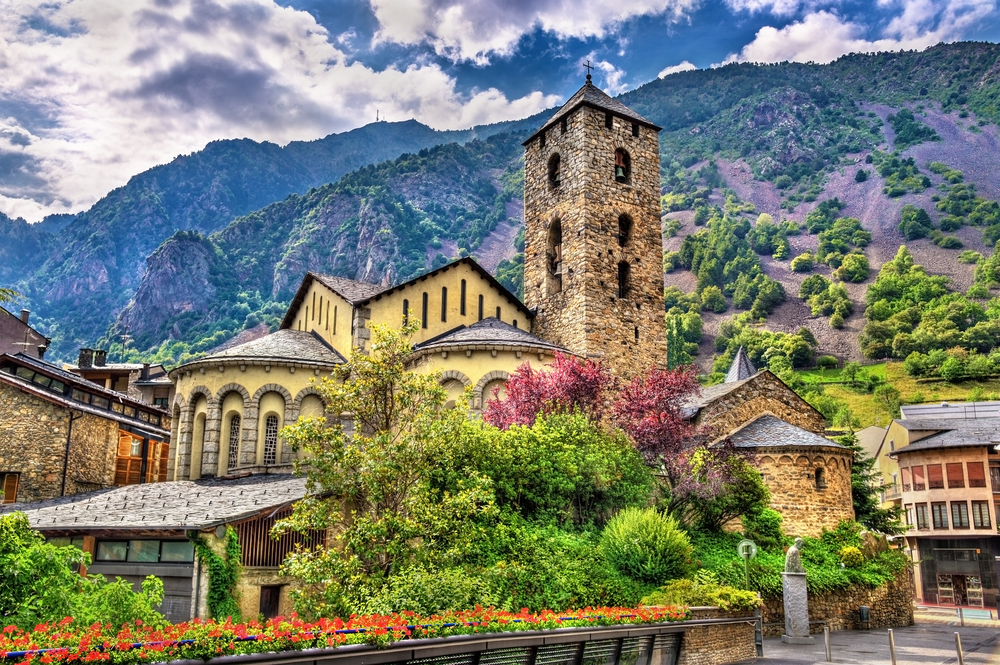 Salary and benefits while teaching in Andorra
| Teaching Benefit Type | Teaching Benefit Details |
| --- | --- |
| Yearly Salary | $2,200 – 2,500 USD per month. |
| Working Hours | 7 – 8 hours per day (including lesson prep time), 5 days per week |
| Relocation Allowance | Not available |
| Vacation | All national holidays |
| Health Insurance | May be available depending on school and contract |
| Contract Duration | 1 year |
Teach in Andorra
Teach in Andorra – Hiring
Hiring for English teaching positions in Andorra can take place year round, but due to the country's small size, you may find that teaching positions are hard to come by. It's recommended that those wanting to teach abroad in Andorra keep an eye on teaching abroad job boards to find open positions in Andorra schools.
Qualifications to teach in Andorra
To teach abroad in Andorra, you must have a Bachelor's degree and a relevant ESL teaching certification such as a TEFL Certificate. The University of Toronto's OISE TEFL certificate can equip you with the necessary skills and knowledge to land a job teaching English in Andorra.
If you want to teach in an international school, you will also need an advanced degree in education and to be a licensed teacher in your home country, previous teaching experience is also recommended to help you stand out to hiring schools.
Visas for teachers in Andorra
Obtaining a work permit as a foreign teacher in Andorra can sometimes be a lengthy process. Forms need to be completed in the native language of Catalan, and teachers will also have to provide a criminal reference check and take a general medical test. Even with all these steps, most schools will assist teachers in putting all these necessary documents together.
Living in Andorra
Andorra is known for its tax-free living, which is good news to teachers as this does not need to be factored into any living expenses or purchases! Nestled in the mountains, the capital city and smaller towns of Andorra have a unique culture due to being located in the middle of Spain and France. An influence of both countries can be seen throughout the culture of Andorra.
Things to do for teachers in Andorra
Andorra is known globally for its world-class skiing and boasts some of the best skiing locations in the Pyrenees mountains. During the Spring and Summer months, there is no lack of outdoor activities to do, including hiking, fishing, and off-roading. For those who enjoy exploring the outdoors, there's no shortage of things to do in Andorra.
Being set in between Spain and France gives teachers living in Andorra prime opportunities for travel on weekends and during vacation time. Barcelona is a less than three-hour drive from the border and many other popular European destinations are just a short flight away.
For those that love to shop, Andorra is a great place for some retail therapy as there is no tax in the country! Markets and shopping malls are popular tourist spots and may get quite busy on weekends. Andorra is also known for being one of the safest countries in Europe.
Experience teaching in Andorra
Register for a teacher account to apply for teaching jobs in Andorra.
Andorra at a glance
Country information
Capital: Andorra la Vella
Language: Catalan, French, Spanish
Population: 100,000
Currency: Euro
Government: Parliamentary constitutional democracy
Major religion: Roman Catholic
Climate: Mountain climate
Quick facts
The capital city of Andorra, Andorra la Vella, is the highest capital city in Europe with an elevation of 1,023 meters.
Andorra is among the safest countries in the world with almost zero pickpocketing, car theft and disorderly conduct incidents.
Andorra has been a war-free zone for over 700 years.
Tourism is the main industry in Andorra and makes up over 80% of its GDP.
Andorra has no national bank and has never had its own currency.
Andorra is one of the oldest nations in Europe and was originally established by Charlemagne as a buffer state against the Iberian Muslims.
Andorra is the world's only co-principality. The president of France and the Bishop of Urgell both serve as co-princes for the country.