Teaching in Slovenia
Options for teaching in Slovenia
Teachers in Slovenia will find most teaching jobs in bigger towns and cities such as Ljubljana and Maribor, where most of the international schools and private language schools are.
Salary and benefits while teaching in Slovenia
| Teaching Benefit Type | Teaching Benefit Details |
| --- | --- |
| Yearly Salary | $700 – $1,000 USD at language schools, $2,500 USD upwards at international schools and universities. |
| Working Hours | 8 – 30 hours per week |
| Relocation Allowance | Not provided. |
| Vacation | Two months in summer as well as week-long holidays in fall, spring and Christmas. |
| Health Insurance | State health insurance is mandatory in Slovenia for foreign teachers. Teachers applying for a work permit will need to provide proof of private health insurance as part of their visa application. |
| Contract Duration | 1-2 years. |
Teach in Slovenia
Hiring
The school year in Slovenia starts in September and ends in mid-June. Teachers can be hired for international and private language schools in Slovenia year round.
Qualifications to teach in Slovenia
Slovenia has a high level of English language proficiency, so there is a good chance you'll be in direct competition with native Slovenian teachers also vying for teaching jobs at international and language schools in Slovenia.
Most language schools in Slovenia look to hire English language teachers with at least a Bachelor's degree and an internationally recognized TEFL certificate.
If you want to secure a job teaching in an international school in Slovenia, you will usually need to have a postgraduate degree in education along with relevant teaching experience.
Visas for teachers in Slovenia
Slovenia is a European Union member state, which means that EU citizens aren't required to apply for a visa to teach in Croatia.
If you aren't an EU national, you need to apply for a work permit to teach in Slovenia, so it's worth securing your teaching job prior to your arrival in Slovenia.
Things for teachers to do in Slovenia
Slovenia has closely integrated with the rest of Western Europe since joining the EU in 2007. A wealthy and welcoming country, Slovenia's cities are full of stunning architectural points of interest and rich in Slavic culture, especially the lively capital, Ljubljana.
Teachers who love outdoor pursuits can explore the beautiful forested countryside, vineyards and national parks throughout Slovenia, which are great for hiking and cycling during the warmer months. Skiing in the Julian Alps in winter is also a must.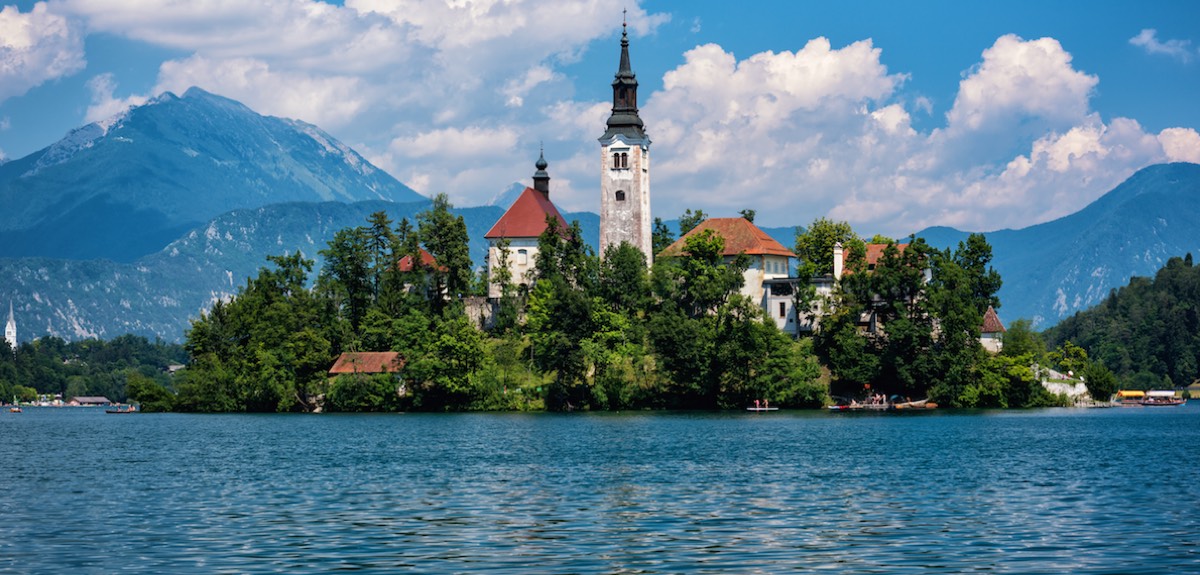 Experience teaching in Slovenia
Register for a teacher account to apply for teaching jobs in Slovenia.
Slovenia at a glance
Country information
Capital: Ljubljana
Language: Slovenian
Population: 2.063 million
Currency: Euro
Government: Parliamentary republic
Major religion: Roman Catholicism
Climate: Continental generally, sub-mediterranean in coastal areas
Quick facts
One of the most biologically diverse countries globally, Slovenia is inhabited by a total of 24,000 species of animals.
Slovenia also has one of the biggest brown bear populations in Europe, at an estimated 500 - 700 bears.
There are over 10,000 caves in Slovenia.
The Slovenian tourism industry is booming, with a record number of tourists (2.411 million) visiting in 2014
Slovenia's capital, Ljubljana, is the 2016 European Green Capital.
Slovenia has one of the highest GDP per capita in Central Europe.
The linden tree is an important symbol for the people of Slovenia, and the oldest linden tree is over 700 years old - older than modern Europe!