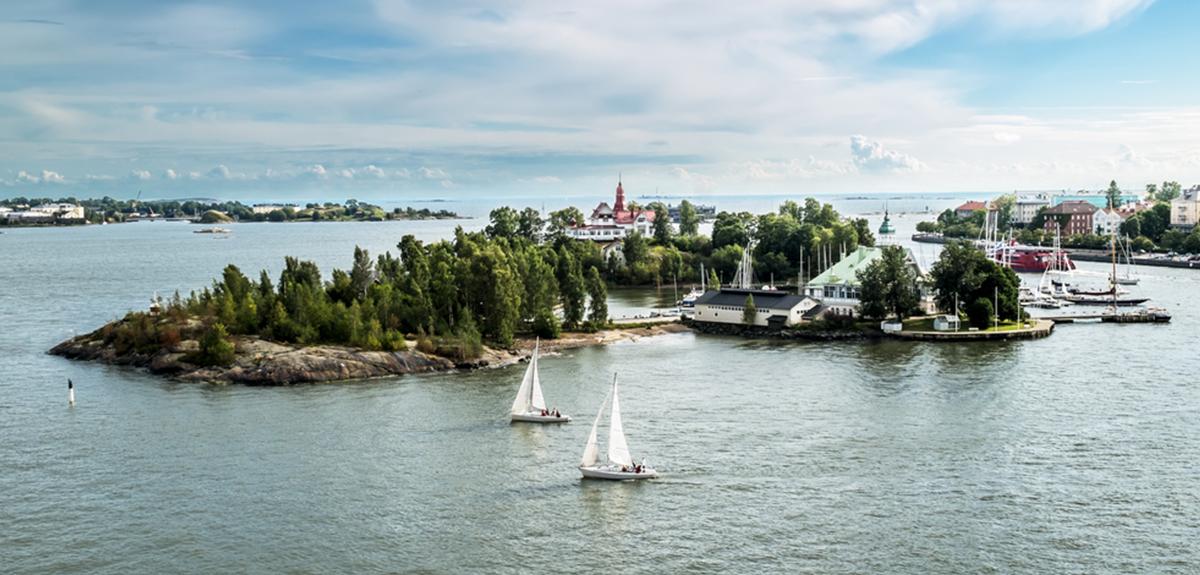 Teach in Finland
If you're a certified teacher or an ESL teacher looking to teach abroad, Finland might be just the place for you. While Finland is more remote and sparsely populated than some of the other Scandinavian countries, it has also quickly gained international recognition for its top-ranking education system. Teaching in Finland offers an exciting opportunity to experience first hand one of the world's most successful education systems.
Teaching in Finland
Finland is a great teaching abroad option for educators looking to push their intellectual and creative boundaries. In Finland, teaching is the nation's most respected career and a highly prestigious field of study. As a result, the Finnish education authorities are dedicated to hiring qualified and trained educators and teachers are encouraged to take an active role in shaping the national curriculum.
Finland's strong emphasis on the importance of education makes it a regular feature at the top of the Pisa education performance rankings, leading the international pack in literacy, science and math.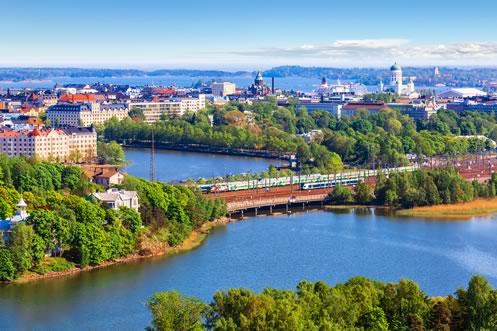 Options for teaching in Finland
There are many opportunities to teach English in Finland at private schools and international schools. These schools are primarily centered in urban areas like the capital Helsinki.
A growing number of private language schools have increased the demand for TEFL (Teaching English as a Foreign Language) teachers in Finland. As Finland has traditionally been a less popular destination for TEFL teachers, this can mean more job opportunities for teachers who relish the challenge of a cold winter.
The University of Toronto's TEFL online Certificate can give you a competitive advantage over other candidates when applying for teaching jobs in Finland.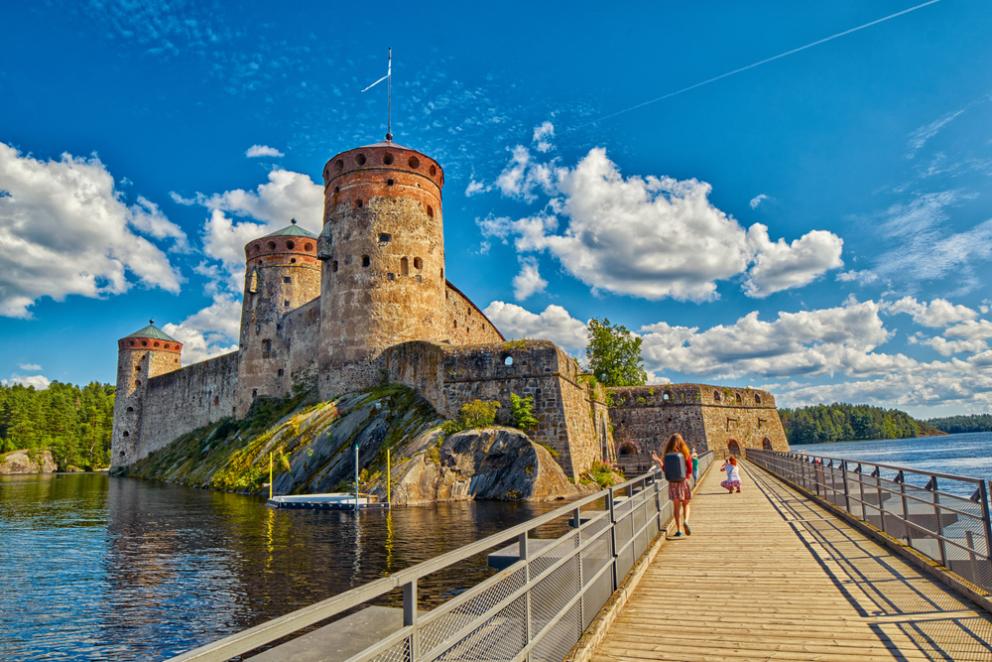 Salary and benefits while teaching in Finland
Teaching Benefit Type
Teaching Benefit Details
Yearly Salary
€32,000 - €41,000, depending on experience and qualifications
Working Hours
Five hours daily/600 hours annually (or about four lessons each day). Start times vary depending on the school.
Relocation Allowance
International schools will often cover your costs, including airfare and initial accommodation.
Vacation
Aside from summer holidays (June to mid-August) there are breaks throughout the year (fall, Christmas, Easter and February).
Health Insurance
Private medical insurance is typically provided
Professional Development
Time is allocated for professional development within the working week.
Finland teaching salary calculator
Want to know how much money you can make teaching in Finland? Use our Teach Abroad Salary Calculator to find out!
Teaching in Finland – Hiring
Teacher applications to international and private language schools in Finland are accepted throughout the year. The academic year runs from mid-August until the beginning of June.
Qualifications to teach in Finland
Requirements vary by school, but teaching English in Finland usually requires, at minimum, a Bachelor's degree and a TEFL certificate. As the teaching profession is held in high regard, teachers with advanced and specialized degrees are in particular demand in Finland.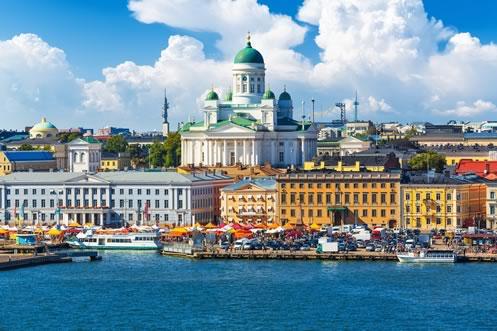 Visas for teachers in Finland
As with most countries in Europe, EU nationals tend to find jobs more easily as the paperwork required is significantly less than when applying to employ non-EU nationals. Private schools in Finland will often help new hires with visa costs and work permits.
Apply to Teach in Finland
Your new teaching journey starts here. Discover opportunities to take your teaching career abroad with Teach Away.
Sign up to Teach Away today for access to the latest
teaching jobs around the world.
Living in Finland
Residents of Finland enjoy a high standard of living. Finnish people are some of the best English speakers in Europe, making it an attractive option for native English speakers looking to teach abroad.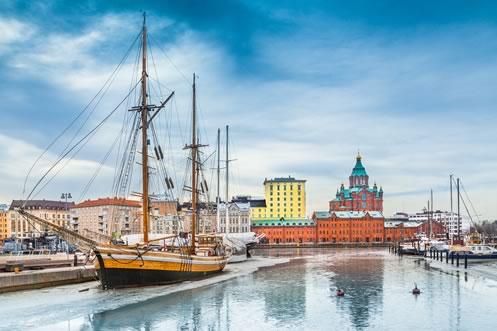 Things for teachers to do in Finland
Helsinki is home to a vibrant art scene and boasts plenty of unique cultural and historical attractions. Teachers will love exploring Helsinki's museums, art galleries, and restaurants.
When it comes to fresh air and outdoor pursuits, Finland is a haven for avid hikers and kayakers. A natural wonderland, Finland has almost 200,000 picturesque lakes as well as an abundance of boreal forests.
A great way to experience the magical aurora borealis (Northern Lights) is by visiting Finnish Lapland (otherwise known as the home of Santa Claus). Remember to warm up with a traditional Finnish wood-fired sauna afterwards.
Some of Finland's most popular dishes feature reindeer and fried Baltic herring. Don't skip dessert, the Finnish are world famous for their delicious lingonberry pudding!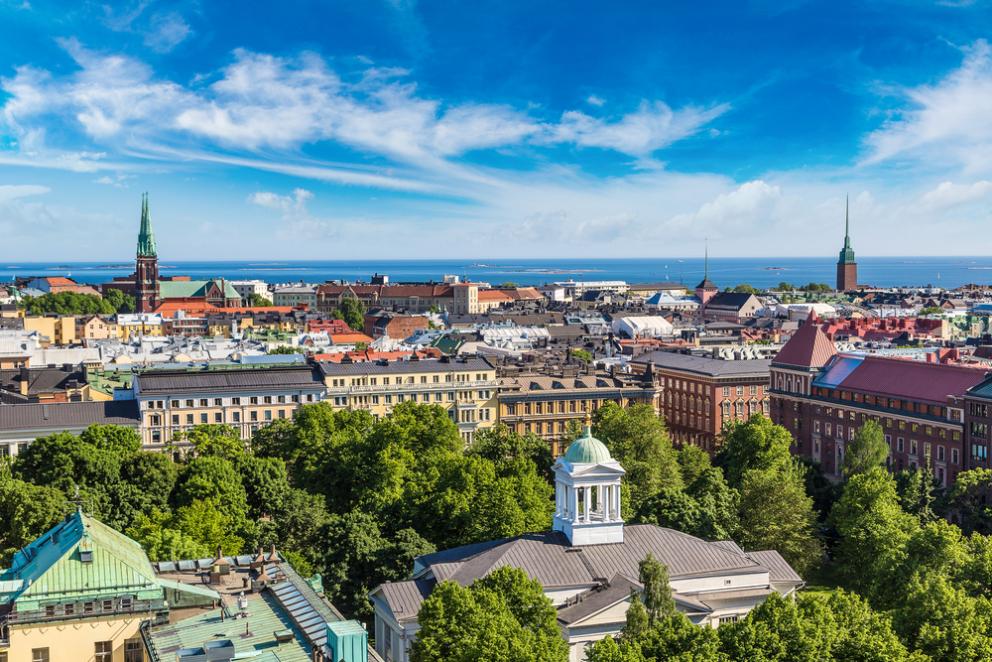 Country Information
Capital - Helsinki
Language - Finnish and Swedish
Population - 5.4 million
Currency - Euro
Government - Parliamentary republic
Major Religion - Evangelical Lutheran
Climate - Cold temperate (subarctic in its most northern parts)
Quick Facts
Unlike any of the Scandinavian languages, Russian, or English, Finnish belongs to the Uralic group of languages, making it more difficult to learn for other European language speakers.
A quarter of Finland lies north of the Arctic Circle.
The brown bear is Finland's national animal.
The Finnish are fanatical coffee lovers, consuming more coffee per person than any other country.
In north Finland, the sun shines all day and night for the months of June and July.
Finland is famous for its eclectic World Championships, which include wife carrying, mobile-phone throwing and air guitar!
There are over three million saunas in Finland.
Experience teaching in Finland
Register for a teacher account to apply for teaching jobs in Finland