Teach English in Moldova
Teaching in Moldova
Over the past number of years, Moldova has been actively reforming the education system to become more competitive globally. As a result, schools and local communities have been given greater autonomy in running schools and in shaping education policies and practices. Due to this change, teaching in Moldova offers a unique opportunity to progress your teaching career by becoming a key decision-maker at your school.
Teaching jobs in Moldova
Generally, teaching jobs at language schools and international schools in Moldova are located in the capital, Chisinau.
Salary and benefits while teaching in Moldova
Salary and benefits for teaching jobs in international schools and language schools in Moldova differ across schools.
| Teaching Benefit Type | Teaching Benefit Details |
| --- | --- |
| Yearly Salary | $450 USD per month (this is the national salary average) |
| Working Hours | 35 hours per week |
| Relocation Allowance | Not provided |
| Vacation | June-August, as well as school breaks over Christmas, Easter and fall |
| Health Insurance | State insurance is provided to all employees |
| Contract Duration | One year |
Teaching in Moldova – Hiring
The school year in Moldova runs from September to the end of May. Teachers can be hired for teaching jobs in Moldova year-round, but the peak hiring times usually occur between April and August.
Qualifications to teach in Moldova
To stand the best chance of getting hired as an ESL teacher in Moldova, candidates should have, at minimum, a Bachelor's degree, and a TEFL Certificate.
The University of Toronto's TEFL Online certificate can help you become a leading candidate when applying to teach English in Moldova.
Visas for teachers in Moldova
Moldova is not a member of the European Union, so teachers need a work permit to teach in Moldova, regardless of their citizenship. Due to the red tape involved in getting a visa to work in Moldova, it's advisable to have a job offer in place prior to your arrival.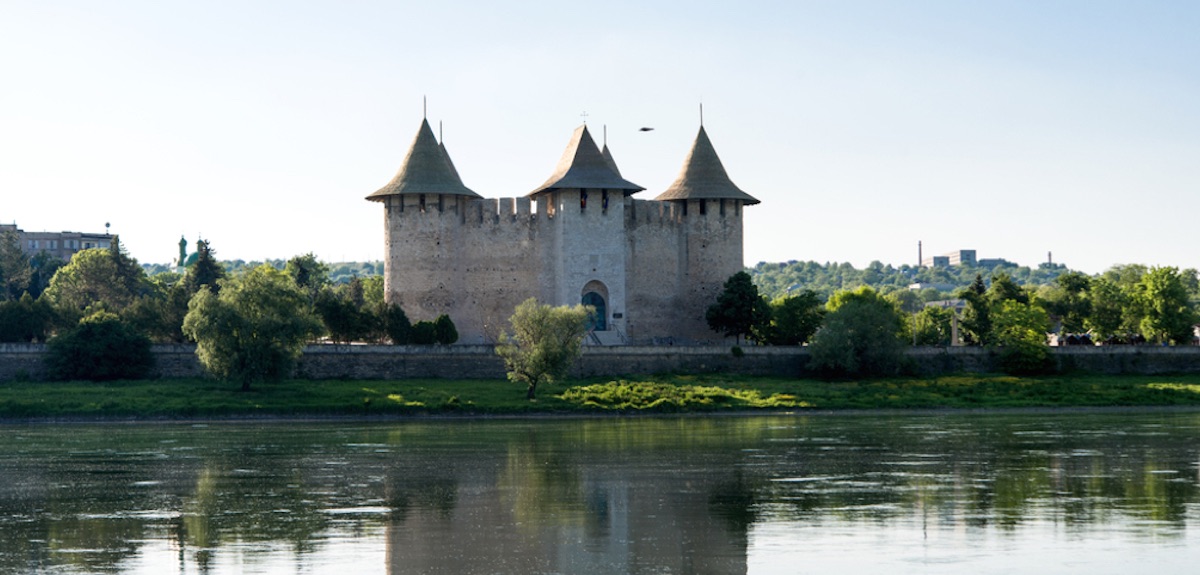 Apply to Teach in Moldova
Living in Moldova
The cost of living is markedly lower in Moldova compared with most Western countries, and is the lowest in Europe, so you should be able to live comfortably at the average salary range for teachers, especially if you shop locally.
Things for teachers to do in Moldova
Moldova is a small country, sandwiched between Romania and Ukraine. Conveniently, most of its attractions are easily reached within a two-hour drive from Chisinau.Your salary will stretch pretty far in Moldova: expect to pay around 20 lei for a small beer (less than €1 or US$1) at a local restaurant in Chisinau.
Although Moldova has traditionally been among Europe's least-visited countries, it's fast gaining a reputation for its unspoiled countryside and scenic wine tours. For avid sightseers and history lovers, there are lots of historical monuments to visit in Moldova, including churches, monasteries, castles and fortresses, dating back to medieval times.
Experience teaching in Moldova
Register for a teacher account to apply for teaching jobs in Moldova
Moldova at a glance
Country information
Capital: Chisinau
Language: Romanian
Population: 4.067 million
Currency: Moldovan leu
Government: Parliamentary republic
Major religion: Christian Orthodox
Climate: Moderate continental
Quick facts
Impressively, most Moldovans are bi- or tri-lingual, speaking mostly Romanian, Russian and Gagauz!
Despite being a landlocked country, Moldova has a man-made beach in the capital, Chisinau.
Moldova's national dish of choice is porridge, and is a popular accompaniment to their traditional stews.
Moldova is best known for its wine. Wine is Moldova's largest export, and the country's production of wine is the highest in the world per capita.