Teaching in Bulgaria
Options for teaching in Bulgaria
For the most part, teaching jobs at language schools and international schools in Bulgaria are located in the main cities of Varna, Sofia and Plovdiv.
Salary and benefits while teaching in Bulgaria
Salary and benefits for teaching jobs in international schools and language schools in Bulgaria vary from school to school.
| Teaching Benefit Type | Teaching Benefit Details |
| --- | --- |
| Yearly Salary | $1,000 – $2,000 US/month, depending on whether you're teaching at a language school or international school. |
| Working Hours | 20 -30 hours per week, plus classroom prep time. |
| Relocation Allowance | Not provided. |
| Vacation | June – middle of September, as well as national holidays. |
| Health Insurance | Not provided. |
| Contract Duration | One year. |
Teaching in Bulgaria
Hiring
The school year in Bulgaria runs from mid-September to June. Teachers can be hired for teaching jobs in Bulgaria year round, but the peak hiring times usually occur between September and January.
Qualifications to teach in Bulgaria
To stand the best chance of getting hired at a language school in Bulgaria, it's advisable to have a Bachelor's degree, as well as a TEFL Certificate.
The University of Toronto's TEFL Online certificate can help you stand out when applying to teach English abroad in Bulgaria.
Teaching positions at international schools in Bulgaria are highly competitive and the requirements for teachers are often quite high. Teachers hoping to land a job at an international school in Bulgaria will usually need a Bachelor's degree in education as well as previous teaching experience.
Visas for teachers in Bulgaria
Bulgaria is a part of the European Union, so EU nationals won't need a work permit to teach at a Bulgarian school. If you're a non-EU national, then you will need to apply for a work permit to teach in Bulgaria.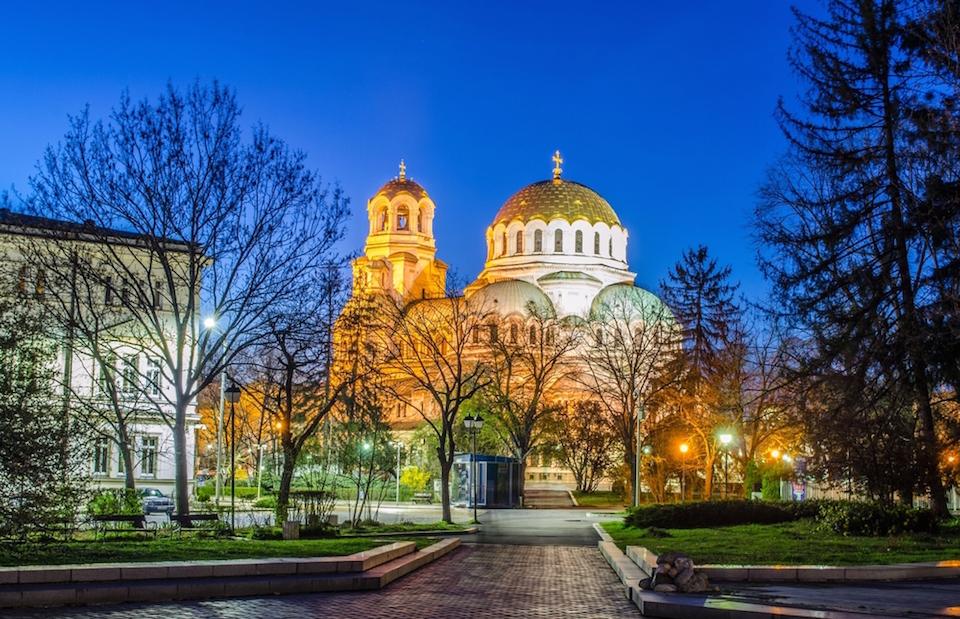 Living in Bulgaria
The general cost of living is low in Bulgaria compared with other European countries, so you should be able to live comfortably, no matter your salary range.
Things for teachers to do in Bulgaria
Bulgaria has lots of attractions crammed into one little country. Bonus: travel costs are relatively low.
Bulgarians are proud of their rich culture and are known for being friendly to expats. Bulgaria's historic cities and rustic villages, dotted with Ancient Roman ruins and monasteries, are also well worth a visit. While you're off exploring, don't forget to try Bulgaria's rich local cuisine and its world-famous Balkan wine!
Teachers will be instantly drawn to the striking coastline along the Black Sea. While Bulgaria's beaches make for the perfect summer getaway, skiing and hiking are also popular winter pursuits, as Bulgaria boasts several stunning mountain ranges.
Experience teaching in Bulgaria
Register for a teacher account to apply for teaching jobs in Bulgaria.
Bulgaria at a glance
Country information
Capital: Sofia
Language: Bulgarian
Population: 7.265 million
Currency: Bulgarian Lev
Government: Parliamentary republic
Major religion: Bulgarian Orthodox
Climate: Temperate
Quick facts
Bulgaria is Europe's third most biodiverse country, boasting plenty of rare species, including brown bears and wolves.
Ancient Roman influence is still visible in Bulgaria. You can see Roman baths in Varna, ruins in Sofia and a Roman theater in Plovdiv.
Bulgaria's "Rose Valley" produces most of the world's rose oil.
Bulgarians invented the first electronic computer, digital watch and car air bag.
Bulgaria is the birthplace of yogurt, and Bulgarian are big fans. You can find up to 300 different varieties at Bulgarian supermarkets!
Confusingly enough, Bulgarians shake their heads when they mean "yes" and nod when they mean "no"!
Almost a third of Bulgaria is covered in forest.