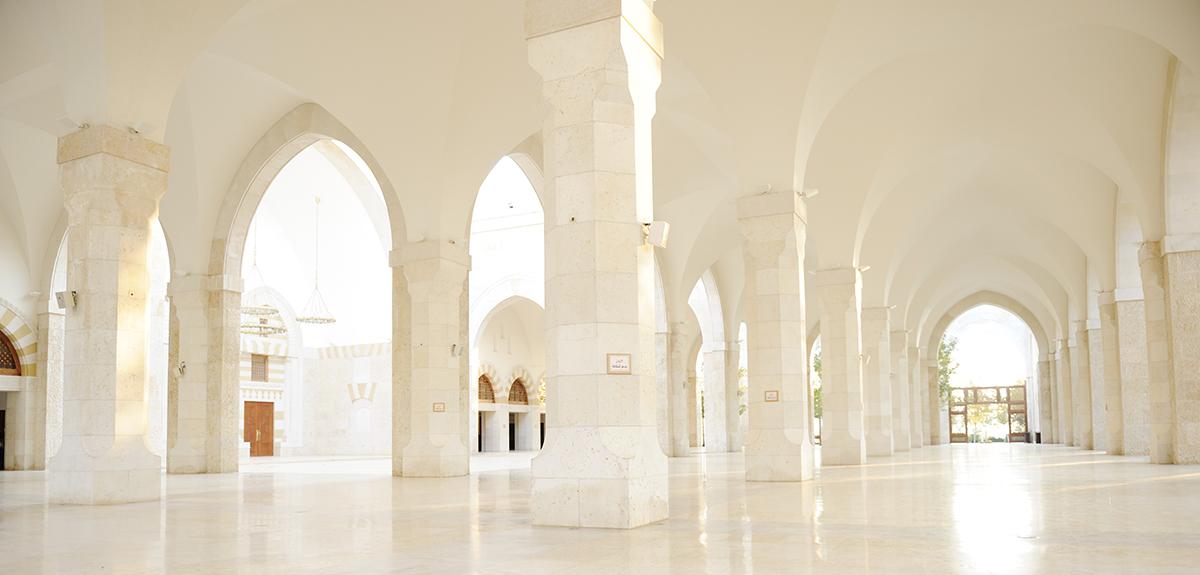 Women Teaching in Saudi Arabia
With a continued focus on increasing English proficiency and preparing students to meet the challenges of today's world, Saudi Arabia offers excellent opportunities for teaching jobs. Living and teaching in Saudi Arabia gives teachers the chance to experience the traditions of the Middle East while earning excellent salary and benefits.
Teaching in Saudi Arabia
As the epicentre of the Arab world, Saudi Arabia boasts many incentives for which to see and experience Middle Eastern and Islamic traditions first-hand. Whether in a desert town gazing out at the Sahara, or teaching in a large city setting bustling with activity, Saudi Arabia offers cultural immersion opportunities and beautiful desert geography like nowhere else.
ESL Teaching Jobs in Saudi Arabia for Women
Females teaching in Saudi Arabia can expect competitive salaries and comprehensive benefits. Most positions open to female instructors are offered through the Language Preparatory Year Programmes (PYP), which specifically addresses English language instruction at the university level for both freshman students and their instructors. These contracts are typically 2 years in length and the monthly salaries ranges from $2,500-3,500 USD tax-free, depending on qualifications and experience. Accommodation is provided, as well as round-trip airfare with a 1 month vacation and national holidays. In addition, a comprehensive healthcare plan, transportation allowances, and even planned local outings can be expected.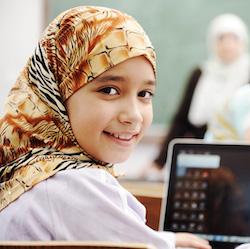 Women Living and Working in Saudi Arabia
The type of lifestyle that females teaching in Saudi Arabia can expect will be mediated by adherence to local customs and the laws of the country. Saudi Arabia is, in many respects, a male-orientated country. Female teachers are expected to be aware of these Saudi traditions as to easily appropriate them into their daily routine. Women living in Saudi Arabia can expect a safe, communal environment that promotes respect and interdependence amongst the sexes. This will mean certain concessions in many instances. For example, women are not allowed to drive, ride a bike, or generally talk to men in public, and all women are required to mediate certain decisions through their "guardian." The guardian is someone who traditionally helps a female with decisions such as education, employment, and travel. Depending on the circumstance, consent from the guardian can be either lawful or simply customary. It should be noted here that most ESL teaching programmes in Saudi Arabia for women will see them living on a group compound where things like travel, shopping, and entertainment will generally be provided for them such that an guardian is not required individually for each teacher.
Women Living and Working in Saudi Arabia: Designated Living Areas
Teachers living on a specified teaching compound can expect many amenities that they might find in a living in the West: pools, saunas, tennis courts, gyms, and media centers. In addition, one of the things that you will definitely find in a living area designated for Westerners, is Westerners. Living in such an area will allow teachers to retain more of the cultural aspects that they might be used to, with regular trips being arranged into the city or otherwise outside of these compounds to allow for socializing, shopping, and travel. Though a change from typical Western customs, most women find nothing untenable about completing Saudi teaching contracts. Saudi Arabia recognizes the cultural disparity that would-be educators are entering into and have poised themselves to make the transition as smoothly as possible for any women interested in this opportunity. As such, educators are living and teaching in an area which is expressly designed for the purpose of housing expatriate teachers.
Women Living and Working in Saudi Arabia: Outside Designated Living Areas
Living outside of the designated living areas will have teachers immersed in the full Saudi experience. Female educators looking to teach outside of a specified living area—say, in the city—will find this to be logistically impossible if they plan on traveling to Saudi Arabia single. Landlords will not rent apartments to single women in Saudi Arabia. Travel will also be especially hard for the female, as women looking to live with their significant male other (who would then become their guardian) will need to coordinate their transportation either with their guardian, or through taking a cab. The ease in which amenities and certain freedoms generally desirable to Westerners are available in a designated living areas, while outside, will be sacrificed at the behest of the aforementioned social expectations and laws.
Religion in Saudi Arabia as it Pertains to Women
In terms of religion, ninety-eight percent of Saudi Arabia is Muslim. (About 85-90% of these Muslims are Sunni; the Shias represent around 10-15% of the population.) Consequently daily life in Saudi Arabia will largely follow observance to the Muslim religion. One of the primary ways that this will impact the routine of a teacher will certainly be prayer—with five instances of prayer a day occurring in Mosques throughout the cities, educators should be sure to plan their time accordingly. Shops and offices will be shut down during these periods. Since religion is so intricately woven into the fabric of Saudi society, teachers who do not classify themselves as Muslim will still need to recognize the legitimacy and importance of these customs in Saudi Arabia.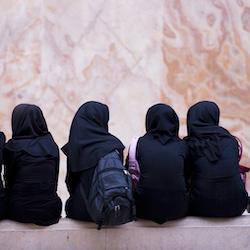 Cultural Traditions in Saudi Arabia for Women
Women teaching in Saudi Arabia will need to adhere to certain cultural standards. Women are required to wear an abaya, which is a loose-fitting black cloak that runs the length of the body and covers the head and hair, and sometimes face. Styles for these garments differ from region to region; some of them are embroidered with patterns or simply made from a brightly colored material. Some regions give preference to less traditional lighter, flowing fabrics, though it is always best to err on the conservative side when in doubt. Another restriction is found in the form of social segregation wherein women have their own designated areas or sections in stores and restaurants, and most other public venues. The schools that women will be teaching at are all female; conversely, males are educated in all male schools. This is a definitive aspect of Saudi society.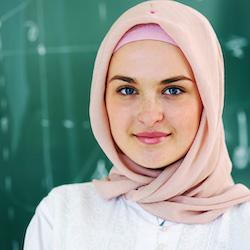 Shopping in Saudi Arabia as a Woman
There is a large selection of shopping malls to be found throughout the country. Generally, women teaching in Saudi Arabia will be living on designated female school compounds, and employers will arrange for group trips into the city to procure goods at different shopping locations. However, women should be aware of the fact that there are no change rooms for women, so the opportunity to try an item of clothing on in-store is not an option. Overall, women should have no trouble procuring the types of items they are used to and desire, but it should be noted that some of these things may be slightly more expensive than Westerners will be used to paying in their respective home countries.
Recreation for Women in Saudi Arabia
Strict lawful and social restrictions in Saudi Arabia mean that Saudi Arabia is a family-oriented society. Because public exhibitions of film and theatre are banned, and there are no bars or clubs in Saudi Arabia as alcohol is illegal, recreation tends to happen in a family setting. Everything is centred around faith, with prayer occurring five times a day. Accordingly, since Friday is the most religious day for Muslims, the weekend begins on Thursday in Saudi Arabia. A popular option for women teaching in Saudi Arabia is travel to Bahrain, a relative cultural oasis that is surrounded by the more strict Saudi Arabia and Qatar. While still retaining its Arab identity, Bahrain is popular among Westerners for its acceptance of the Western culture of non-Muslim expatriates found in, and traveling to, the area. Case in point: liquor is legal in Bahrain. It is a nice travel spot for women teaching in Saudi Arabia in that it allows a "taste of home" for those educators looking for a quick break from the lifestyle in Saudi Arabia. For teachers looking to relax while staying within Saudi Arabia, there are also a multitude of locations along the beach, and sightseeing opportunities in the desert.
Climate and Geography to Expect While Teaching in Saudi Arabia
It's no secret that Saudi Arabia is composed almost entirely of desert, but many of these areas are known for their sandy beauty and ancient historical significance. In addition, Saudi Arabia is blessed with other geographic regions that include pristine Arabian Gulf coastlines and even grassy plateaus that offer travel incentives and sightseeing opportunities to take those interested in options outside of the desert. Given its desert climate, the weather in Saudi Arabia is quite hot. Temperatures regularly push 45 degrees Celsius in the summertime, and 30 degrees Celsius in the spring and autumn; consequently, most people do not go outside during the peak daytime hours. In the daytime, the temperature drops down considerably making for cool nights by contrast. Unless found in Asir, rainfall is extremely rare in the other parts of Saudi Arabia. Teachers should dress for extreme heat and the aforementioned cooler nighttime temperatures.