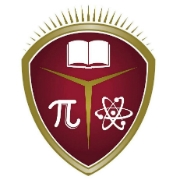 Featured Job
4th Grade ELA Teacher
Academies of Math and Science
Phoenix, Arizona, West, USA
District/Regional Level Administrator, Director/Principal, Licensed Teacher, College/University Faculty, University Graduate, ESL Instructor, Vocational/Technical Instructor, Office/Administration Staff, School Health and Welfare Staff, Librarian
Bachelor
1 year of teaching experience
Minimum of a Bachelor's degree in Education OR Bachelor's related to the subject matter and at least 2 years of teaching experience with proven results
Charter school teachers are NOT required to be certified but are required to be Highly Qualified
Passion for helping with Title 1 and ESL students in underserved communities forge their way to a college education
Experience with School City, SharePoint, PowerSchool, and Microsoft Office is a plus
Ability to pass a background check and obtain an IVP fingerprint clearance card
Competencies:
Strong analytical abilities and enthusiasm for data-driven instruction, including evaluation and readjusting instruction to fit each student's needs
Adaptability and willingness to deliver established, proven, rigorous curriculum provided by our network
Collaborative work style paired with the ability to take initiative
Ability to inspire students to have high standards and responsibility for their own academic and behavioral success with a compassionate approach
Physical and Environmental Requirements:
Must be able to stand, sit, or walk for regular extended periods of time, up to seven hours
Must be able to occasionally stoop, bend, twist, crouch, and grip objects
Must be able to occasionally lift up to 20 pounds
Must be able to frequently operate hand-held learning devices, office equipment, and musical instruments
Must be able to occasionally work inside and outside in varying temperatures, in heat more than 115 degrees or cold as 35 degrees
Must be able to maneuver unlevel surfaces, ramps, and stairs
Compensation: $40,000- $50,000 annually, DOE.
(Teacher salaries are paid year-round)
Why work for us?
Competitive salaries and bonus pay opportunities
Fully paid employee benefits including medical, dental, short/long term disability, and life insurance; optional low-cost vision insurance and 401k retirement plan (with 4% employer match)
May qualify for federal student loan forgiveness since we are a Title 1 school
Supportive, collaborative culture with incredible coworkers and leaders
Comprehensive training, follow-up coaching, and weekly/monthly professional development throughout the year
Extensive opportunities for career mobility and advancement as our network continues to grow and expand to new areas
The chance to truly make a difference in the lives of children who may not otherwise have access to a high-quality education
Academies of Math and Science (AMS) is an academically advanced charter school network serving predominantly low-income and at-risk students, with a decade-long track record of being one of the highest performing K-8 charter schools in Arizona. Many students come to us performing 2 years below grade level and quickly achieve above grade level mastery at AMS. As part of the AMS family, your role as a 4th Grade Teacher is to guide our motivated students through an advanced curriculum alongside our team of talented educators.
As we open new schools and continue to grow by roughly 30% each year, we seek data-driven, culturally aware teachers who are determined to uphold the academic excellence which made our flagship school in Tucson the 2016 Arizona Charter School of the Year. Our teachers use an advanced curriculum that has allowed our Title 1 scholars a level of academic achievement they may not have access to elsewhere. Our educators work in predominantly low-income areas of Arizona, where they may face the challenges of teaching students with a variety of educational needs.
We are looking for educators who understand human development, can handle multiple tasks and remain engaged in their own learning to increase their expertise, providing their students an even higher level of learning. If this teaching position relates to your exuberance, passion, and mission towards education for the disadvantaged, we look forward to having you interview and becoming a part of our illustrious charter school network.
What our parents have to say about AMS:
"I am so happy that I found a school that will develop my children's character as well as their academics. I have children in the elementary and middle school, and both love the school and have excelled since attending."
"They have high expectations for their students that encourages a higher level of thinking and pushes the sense of community in the school. Administration is very supportive and the family environment and family involvement at this campus are impressive. You immediately feel at home here at AMS."
Responsibilities:
Teaching up to 31 instructional hours per week to a classroom of roughly 31-34 students
Lesson planning and grading
Administering scheduled benchmarks and tests, including but not limited to AzMerit, NWEA, AZELLA, Write Source, Rewards, Open Court/ Treading Mastery, Corrective Reading, Study Island and Saxon Math
Attending weekly professional development and meetings with grade-level team/professional learning community
Overseeing daily recess and dismissal, in addition to some morning duties, in order to ensure student and staff safety
Leading parent-student-teacher meetings and performing required parent communication
Coordinating with administrators and other staff members to create an environment focused on meeting students' academic and behavioral needs
Option to lead after school clubs, sports, or intervention/tutoring for additional pay
In the words of one of our employees, "[AMS has] incredible curriculum and standards that help students succeed. Administration appreciates staff and they express it throughout the school year, and there are a lot of opportunities for growth within the company. Everyone is always looking for ways to be better for our students! I am proud to work in an encouraging environment that is so uplifting and positive. I can't say enough great things about AMS."
We are among the highest performing Title I schools in Arizona; in fact, one of our campuses is the highest performing K-8 school with greater than 70% F/R in the state of Arizona out of 293 such schools.
We seek highly motivated and passionate teachers who want to make a difference. The professionals we hire are the most intelligent and the most talented experts in their fields. We live by our motto…
"Empowering great talent through great culture."
Also known as remote teachers, distance teachers or virtual teachers, online teachers and online instructors are trained to teach students online. Online teaching jobs can range from blended courses that offer a combination of in-person and online instruction, to fully online learning. Online teaching offers job opportunities for a wide range of educators, from elementary school teachers to college professors. Online teaching jobs can be either full-time or part-time. If you're a qualified teacher with experience in a classroom setting, then online teaching could be your next big career move.