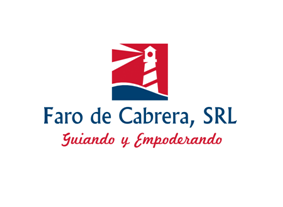 Featured Job
4th/5th Grade Generalist English Immersion Teacher
Cabrera, Dominican Republic
Faro will assist in finding candidates suitable housing
Faro wil contribute $US500 dollars towards flight
Licensed Teacher, ESL Instructor
Bachelor
Education

Teaching Credential/License
Please do not apply unless you have a teaching license or TESL/TEFL cetificate and are serious about working abroad! Also we appreciate that you respond if contacted even if if you are no longer interested. This helps us know if we should keep you on our potential hiring list.
Faro will assist in finding candidates suitable housing
Health Insurance
Daily hot lunch provided
Salary commensurate with low cost of living in the area
Faro wil contribute $US500 dollars towards flight
Opportunity for professional growth in a collaborative work environment
Class size: 12-15 students
Class type: immersion English, combined grade levels
Students' English Proficiency: the majority are returning with anywhere between 2 to 3 years of English experience.
Teacher's Spanish Proficiency: Spanish is not necessary, but helpful.
Curriculum: Generalist teachers cover the typical material (ELA, Math, Science, Social Studies) as well as integrate creative arts, life skills, and project based learning. Differentiation is important to meet the needs of the various students' levels. We provide the grade-level standards and programs, but you will have the freedom and flexibility to use the materials to teach in the way you see fit. Curriculum/Classroom prep is done as a team during the month of August.
Working hours: 7:45am-4:30pm Monday-Thursday, 7:45am-3:00pm Fridays
Responsiblities
Participate in school sanctioned extracurricular activities, service projects, and fundraisers
Develop and implement lessons in accordance with the standards provided by Faro
Develop and maintain IEP's for students with necessary accomodations
Faro de Cabrera is best described as a small, home school co-op located in a coastal town on the northeast side of the Dominican Republic. It was founded by a group of parents who came together to develop a quality bilingual program that inspired creativity and valued social consciousness while meeting the standards of both the United States and Dominican Republic. We are steadily growing school with 64 students currently and approximately 100 for the year 2019/2020. However, our classes are not larger than15 students per class. Teachers have had great experiences here. Faro de Cabrera prides itself on educating the whole child. We are like a family and "walk the talk" in collaborating with students, Board members, teachers and parents who work hard to better our community. We have been very lucky in having wonderful teachers who value community service projects and making a difference. Many say their experience here has had an amazingly positive impact on their lives. Check us out at farodecabrera.squarespace.com! Feel free to contact us if you are interested in teaching here! We are always looking for motivated and conscientious teachers!
Similar Jobs

St. Patrick School of Santo Domingo
Santo Domingo, Dominican Republic
License required

St. Patrick School of Santo Domingo
Santo Domingo, Dominican Republic
License required