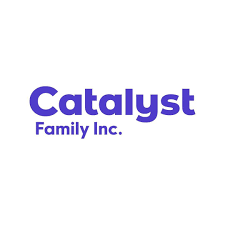 Featured Job
Associate Teacher
Early Childhood, Elementary, Middle School
University Graduate, Licensed Teacher, College/University Faculty
Bachelor

Teaching Credential/License
Qualifications:
Education and permit requirements may vary by center needs and/or require age group-specific units depending on the program, such as Infant, Toddler, School-Age, Title 5, or Title 22 status.
Teacher education/permit requirements:
24 units in child development, early childhood development, or related fields, plus 16 general education units.
AA degree in ECE, CD, or related field from a nationally accredited college OR
BA degree in ECE, CD, or related field from a nationally accredited college/university OR
Teacher or above Child Development Permit issued by the California Commission on Teacher Credentialing.
Experience:
2 years of experience in a group care environment where care/teaching was provided for a consistent age group preferred.
1-year experience supervising adults or equivalent Adult Supervision units preferred.
Additional Qualifications:
Effective problem-solving, conflict resolution, classroom management, and communication with children and families.
Effective organization, time management, curriculum, and assessment documentation (lesson plans, portfolios, anecdotal notes).
Ability to work alongside colleagues and maintain a professional team environment.
Current adult and infant/child CPR/First Aid certification preferred.
Bilingual/Multilingual language preference based on individual center needs.
Career Development and Training
Discounted Childcare
Paid Vacation/Holiday/Sick Time
Medical/Dental/Vision Benefits
401K
Life Insurance
Commuter Benefits
Company Discounts
Come SHINE with us! Teachers are at the heart of every community, lighting the way for children and their families to shine their brightest.
Catalyst Kids is a long-standing non-profit organization that doubles down on our mission to provide a program that promotes a play-based curriculum, values hands-on learning, and incorporates the interests and talents of our children and staff. Now more than ever, we need you leaders, storytellers, and light makers to come to shine in our centers. We want your passion; the kind that drives you to bring education, training, and imagination to the world of young children.
At Catalyst Kids, you will:
Create a play-based curriculum that is both fun and engaging
Use assessments to celebrate the milestones of children
Build an environment that fosters creativity and excitement
Share the triumphs and successes with families and the community
Bring your interests and talents to the collaborative drawing board
Location: Various locations throughout California.
Catalyst Kids operates over 160 centers throughout the State of California, serving over 20,000 children. We partner with thirty-four school districts to provide before and after school programs, preschool, and camps. Our centers are licensed by the California Department of Social Services, Community Care Licensing Division, the agency charged with health and safety reviews of child care centers. Headquartered in Morgan Hill, Catalyst Kids has regional offices in Morgan Hill, Sacramento, Irvine, and Oxnard, CA. At Catalyst, we believe in providing responsive services for communities, families, and children. We have created enriching, engaging, and exciting child-centered programming for nearly 50 years. We view each day as an opportunity to inspire brilliance and make a positive impact within our communities. Catalyst Kids has regional offices in Morgan Hill, Sacramento, Irvine, and Oxnard, CA.

Our infant through school-age programs are built on the following beliefs:

All children are competent learners. Each child is encouraged to imagine, learn and grow through hands-on, active experiences. Through this discovery, children develop deeper connections to their families and community which creates a foundation for learning through life. Knowledgeable and responsive staff believe learning happens best through authentic and positive relationships with children. We guide children's development based on their interests and strengths, as well as group experiences where they can creatively explore and discover together. Trusting relationships between our families and staff are the cornerstone of our program. Together we promote a safe and nurturing environment that supports each child's emerging abilities and sense of self. Reciprocal relationships with community-based organizations and school districts result in cohesive services for children and families. We work together to identify the goals and needs of the community and strive to provide optimal support.
Please note that Teach Away provides information on behalf of schools and cannot accept liability for information provided or policies schools may adopt. Be sure to verify all details that apply to you, and check for the latest visa and work permit requirements. For any questions regarding job postings, please contact the school directly. Teach Away believes in diversity and inclusivity, and that everyone deserves to be treated with respect and be considered fairly and equally for employment. We ensure all schools we work with adhere to our pledge to promote inclusivity and diversity in education and recruitment practices.