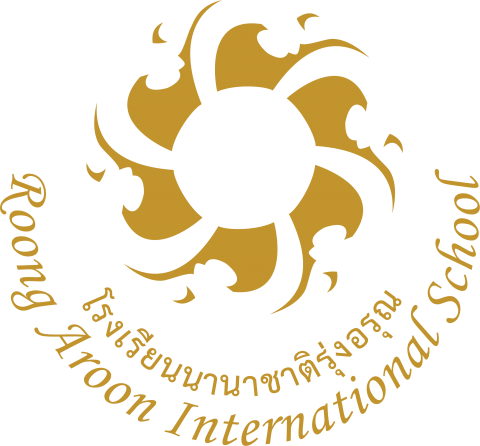 Featured Job
Bilingual Program Homeroom Teacher ages 5-8
Roong Aroon International School
Housing allowance provided on a monthly basis
Early Childhood, Elementary
Bachelor
2 years of teaching experience
Early childhood, Primary Education

Teaching Credential/License
Excellent English Speaker
Health Insurance
Work Permit and Visa
Housing allowance provided on a monthly basis
Roong Aroon School is an eco-friendly school on a green and sprawling campus. We emphasize value-oriented holistic education with an emphasis on hands-on projects and an inquiry-based curriculum. Our teaching teams are multinational, collaborative, and passionate about developing curricula, lesson plans, teaching strategies, and exploring with our students.
Our teachers are:
Active learners and able to provide an active classroom
Open-minded to adapt and work in a different culture
Interested in self-improvement in Holistic education
Have good interpersonal and communication skills
Roong  Aroon Foundation is a private not-for-profit organization which oversees two schools: Roong Aroon School and Roong Aroon International School.  
Roong Aroon School is an alternative, Thai, Buddhist school which was set up in 1996 and accredited in 1997. This Thai school is composed of three independent departments, Mixed kindergarten (ages 4-6), the primary school (grades 1-6), and the secondary school (grades 7-12). Roong Aroon School opened an English Programme in 2019 at the Kindergarten level, and will open Primary level classes each year to "grow up" this programme. Currently, we have Grade 1 and Grade 2 opened in this programme.
In 2020, a new development was launched: Roong Aroon International School. This programme is for Grades 6 - 10, and is currently a candidate with the International Baccalaureate Organisation's Middle Years Programme.
Both schools promotes collaborative working teams, and each is separately managed by a schoo head or principal who can initiate their own team's considerable initiatives from teacher meetings linking different levels or from a Core Subject team approach.
Grounded in the holistic learning process, Roong Aroon aims to provide a more natural environment and promote creative practices that help encourage children at each age level to attain their own learning potential. Subjects are integrated into project-based learning modules, each over one trimester. Teaching and planning is collaborative, and there are frequent presentation and performance opportunities for students to demonstrate their achievements.
Both schools share fifty rai (twenty acres) of land on the outskirts of Bangkok in the Bangkhuntien district. The site is remote from the crowded and dense inner city. The buildings are grouped by department, and are nestled in a natural environment, with surroundings that are landscaped with abundant and airy greenery, fully accessible to all the students. Most of the area is developed to cater to both outdoor and indoor learning activities, supplemented by regular off-campus field study. Additionally, the school works diligently to have a low environmental impact. A schoolwide, multifaceted recycling programme has been in place for over a decade with continual improvements.
Our schools  combine to be a thriving community. Parents, teachers, and staff participate closely together to create a variety of lively and supportive activities. We believe that by maintaining a warm atmosphere among our own team of teachers, workers, parents, and children, the growth of a cultivated community is certain to be developed and sustained. In this way, our students understand the importance of community and their responsibility in maintaining a healthy, productive and inclusive community.
Be aware that we recruit for different programmes: the Thai school's English Language Programme (English as a second or other language); the Thai school's English Programme (a bilingual learning programme); and the International School programme (subject-based, academic learning in English supported by Thai). It is therefore very important that you read job descriptions carefully and apply to the specific job for which you are qualified. The application process is managed by different teams representing the different programmes.
Teach in Thailand and enjoy a tropical climate, and world-renowned tourism industry. Thailand offers exciting adventure and professional experience for interested educators looking to teach English overseas.
Known as the 'Land of a Thousand Smiles,' Thailand embraces a rich diversity of cultures and traditions, and is host to an inviting tropical climate with beaches heralded as the most beautiful in the world.
Similar Jobs
Roong Aroon International School
Bangkok, Thailand
License required