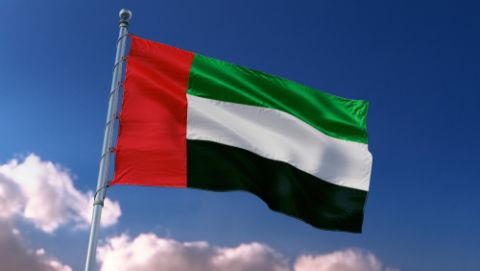 Featured Job
Early Childhood Education and Care Specialist
Various locations, United Arab Emirates
 Mobilization & Repatriation ticket provided for teacher, spouse and up to 3 dependents 
Early Childhood, Elementary
Licensed Teacher, University Graduate, School Health and Welfare Staff
Bachelor
3 years of teaching experience
Early Childhood Education, Counselling or related
Salary: $5,400 - $6,500 USD approx, / £4,200 - £5,000 GBP approx / 20,000 - 24,000 Dirhams
Accommodation Details: No accommodation provided. Accommodation Allowance is included in the salary
Airfare Description: Mobilization & Repatriation ticket provided for teacher, spouse and up to 3 dependents
Vacation: Summer vacation, national holidays
Bonus: End of contract bonus is provided
Health insurance Description: Medical Insurance for employee, spouse & up to 3 children is provided
Take your teaching career to the UAE! The UAE Government Schools are now accepting applications for Early Years Education and Care Specialists in schools across the UAE.
More about these positions and the UAE Government Schools:
Hiring for schools across the UAE (Ajman, Dubai, Fujairah, Ras Al Khaimah, Sharjah, Abu Dhabi and Umm Al Quwain)
The UAE Government Schools develop and monitor reform activities, with a focus on standards-based, student centered education
Strategic Responsibilities:
Monitor quality of service and curriculum implementation
Provide feedback for continuous improvement.
Provide support to Community Service Center Director on all policies and procedures in relation to early childhood education and care.
Support implementation of the Community Service Center strategic plan and goals.
Contribute to the smooth and efficient functioning of the center.
Drawing millions of visitors each year, Dubai allows teachers to experience a unique combination of traditional Middle Eastern ways of life and an upscale expatriate lifestyle. Dubai's many private schools provide opportunities for licensed teachers to teach in one of the most exciting and dynamic modern cities in the world.