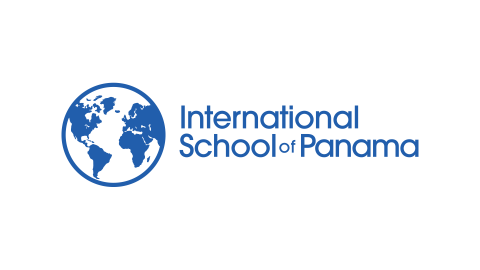 Featured Job
Elementary School Homeroom Teacher
International School of Panama
Annual Incentive allowance provided at the beginning of the school year
Airfare ticket, for staff and dependents
Bachelor
5 years of teaching experience
Bachelor or Master Degree in the relevant subject area

Teaching Credential/License
Qualifications:
At least 5 years of experience in a relevant subject area or grade level
Bachelor or Master's Degree in Education or
Bachelor or Master's Degree in the relevant subject area with teaching experience as per above
High level of English proficiency
Cross-cultural sensitivity and an international mindset
Previous experience in an international school
Airfare tickets, for staff and dependents
Private Health and Life Insurance
Annual Incentive allowance provided at the beginning of the school year
$1,000 Shiping allowance per arrival and departure
$1,000 Relocation allowance
Our Mission:
To inspire and challenge every learner to reach their full potential and become curious, independent, and compassionate citizens of the world.
Our Core Values:
Commitment to Excellence - We tackle challenges willingly and persevere to succeed.
Compassion and Integrity - We care for, respect, and value one another
Strength in Diversity - We embrace our differences, enrich our community, and make meaningful connections, ensuring our global mindedness.
Innovative Spirit - We are creative and curious learners, empowered to adapt to a rapidly changing world.
Lasting Impact - We contribute to a sustainable future by taking care of our planet and leaving our environment better than we found it.

Our Definition of Learning:
Learning is a journey of authentic discovery to develop understanding, skills, and character. This includes four principles:
Learning is Iterative - We learn through our mistakes, providing us opportunities to be creative and find solutions.
Learning is Exciting - We learn when we are inspired, challenged, and active.
Learning is Meaningful - We learn and grow when we apply our knowledge, skills, and understandings to real-world situations.
Learning is Social - We learn through sharing, interacting, and collaborating
Reports To: Division Principal
Collaborates Closely With Head of Department, Instructional Coach, K-12 Coordinators and Specialists, and other colleagues as appropriate.
Responsibilities: (including but not limited to)
Homeroom teachers facilitate student learning and create productive and engaging environments. Teachers work as part of a team with other members of the faculty, parents, and students to support the ISP teaching philosophy, curricular objectives, and school goals.
Elementary at ISP:
Our primary mission is to meet the unique educational, emotional, and social needs of every student. All of the staff members at ISP share a common goal – to do whatever it takes to help students reach their full potential as learners and as global citizens. We recognize that learning is a complex, dynamic process, and we constantly evaluate our practice to ensure that students are engaged, that they are appropriately challenged, and that they experience joy.
We offer a research-based curriculum that emphasizes a strong foundation in literacy and maths as well as critical thinking, citizenship, and ample opportunities for creative expression. Our whole-child approach includes challenging social studies, science, and math programs. Students stay fit and healthy in our physical education classes, they produce art, music, and drama in our specialist classes, and they get hands-on access to technology through integrated units of study. Students are also exposed to daily Spanish classes differentiated by fluency. In addition to these special enrichment classes, our students are engaged in the social-emotional realm as they have set aside weekly classroom visits and lessons from their grade-level counselor. At ISP, we believe that life-long learning is critical for everyone. Our early release time for students on Wednesdays is devoted to professional development activities designed to continually improve our services to students and families. Education is not static, and our staff understands the importance of keeping up with the latest research regarding effective educational practices.
What you'll do
Bring to life the ISP Teaching and Learning Philosophy by developing and teaching curricula across multiple subjects that engage learners in purposeful, connected, and balanced work that cultivates 21st-century skills.
Help students achieve learning outcomes aligned to the grade level, crafting instruction thoughtfully to address individual needs.
Build a robust learning atmosphere that leads students to value school and feels part of a challenging yet joyful and inclusive learning community.
Collaborate intensively and consistently with colleagues to continually improve student learning and school culture.
Participate actively in ongoing, transformative professional learning.
What you bring
Experience working with children
Dedication to learning and developing your craft of teaching
Skills in collaboration, innovation, and creativity
Resourcefulness and adaptability, eagerness to embrace the constant change in education
A willingness to be flexible
Organization, time management, and problem-solving skills
A high degree of professionalism
Commitment to participating in the whole school experience
We are recognized as a leader in international education, offering world-class opportunities for students from Pre-K (3yr olds) to 12th Grade.
ISP operates under the license of the Ministry of Education of Panama and is accredited by Cognia. As an authorized IB World School, we offer the International Baccalaureate (IB) Diploma Programme & Certificates, for students in grades 11 and 12.  In addition, we offer a unique Innovation and Entrepreneurship Certificate and AdvancED certified STEM programs.
Building on a strong foundation and vision, ISP continues its forward-thinking tradition, always striving to improve teaching and learning in state-of-the-art facilities, while remaining true to the bold and fearless vision of our founders, to offer a forward-thinking world-class education in Panama.
 At the International School of Panama we embrace learning as a lifelong adventure, we are conscientious inquirers with a pioneering spirit, we are courageous individuals who are unafraid to stand out. We believe in community, and in creating friendships that last for a lifetime.
Please note that Teach Away provides information on behalf of schools and cannot accept liability for information provided or policies schools may adopt. Be sure to verify all details that apply to you, and check for the latest visa and work permit requirements. For any questions regarding job postings, please contact the school directly. Teach Away believes in diversity and inclusivity, and that everyone deserves to be treated with respect and be considered fairly and equally for employment. We ensure all schools we work with adhere to our pledge to promote inclusivity and diversity in education and recruitment practices.
Similar Jobs

Manglares Discovery School
Playa Venao, Panama

Manglares Discovery School
Pedasi, Panama
License required