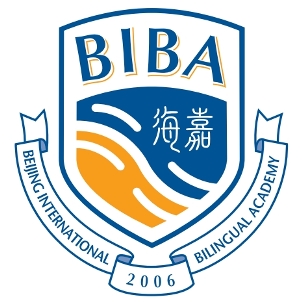 Featured Job
Elementary School Principal - Beijing Campus
Beijing International Bilingual Academy
Early Childhood, Elementary, Middle School
Master
5 years of teaching experience
Education

Teaching Credential/License
Experience in leading a prominent educational division or institution
Advanced degree (MEd, PhD) in education
Extensive understanding of and experience with bilingual education
Demonstrated and track record of strong leadership in creation and motivation of a collaborative working environment with shared vision and objectives
Experience in successfully supervising and supporting teachers in the development of school programs and excellence in teaching
Experience in managing enrolment, staffing, scheduling and budget
Experience in recruiting high performing teachers and track record of strong leadership in professional development
Excellent interpersonal communication skills, ability to plan and act strategically, excellent executive abilities
Experience and enthusiasm in working in an international setting, awareness and appreciation of cultural differences, relevant consequences and benefits
Good understanding of and experience in integration of technology to improve student learning
Communication skills in Chinese will be an advantage
Salary commensurate with yrs leadership experience
Housing
Summer Travel Allowance
Paid Holidays, Sick and Personal Leave
International Medical Insurance
Visa & Work Permit
Full Tuition for Dependent Children
End of Contract Bonus
The Elementary School Principal serves as the educational and community leader for BIBA's elementary division. He/ she ensures that everyday school activity supports BIBA's mission and philosophy, oversees curriculum development and implementation, and maintains a partnering relationship among students, parents and teachers.
Performance Responsibilities
Oversee the day-to-day function of all Elementary School programs to fulfil the school's mission and philosophy
Collaborates with Chinese and International APs to lead and oversee the on-going development of the BIBA's bilingual/bicultural curriculum, which includes both Chinese Curriculum and Common Core
Supervise, oversee and analyse learning and assessment outcomes and make recommendations for improvement
Supervise elementary school teachers, assistants and coordinators
Appraise/evaluate teachers according to the school's Professional Expectations Process
Liaise with the Middle and High School Principal with a view to ensuring cohesion and consistency in procedures, programs and curriculum from Early Childhood to Grade 12
Oversee student discipline and welfare
Working with the Head of School and Deputy Head of School (Academic Programs) with teacher and staff recruitment
Develop annual academic budget and oversee expenditures
Serve as the elementary school's representative to the school community and the community at large
Participating in branding, marketing of the school and activities related to student admission
Serve as a standing member of the school's Academic Management Team, and participating in school-wide leadership & decision-making
Any other duties as assigned by the Head of School and Deputy Head of School
BIBA is one of the fastest growing international schools in Beijing, with over 1600 students from 30 different countries. Our vision is to be the model for developing internationally-minded bilingual ambassadors, who promote inter-cultural understanding, respect and integration in a dynamic global community.  The school is deeply rooted in appreciation of Chinese culture and is dedicated to global citizenship in the world's historic journey towards a united human community.
Teachers enjoy a rich community life with many teaching families, children, and singles, who plan and participate in various events and activities. There is a very active PTA, which runs an on-site PTA Cafe for teachers and students to enjoy lattes, delicious cakes, and lunch snacks.
We are in Shunyi, a fast growing suburb of Beijing. There is a shopping mall within walking distance, which includes Starbucks, GAP, UNIQLO, a movie theatre, and much more.  15 minutes from the Airport and close to public transport allowing for easy access to exploring the rich culture and destinations of Beijing and China.
Similar Jobs
Beijing International Bilingual Academy
Beijing , China
License required
Beijing International Bilingual Academy
Beijing , China
License required
Beijing International Bilingual Academy
Guiyang, China
License required