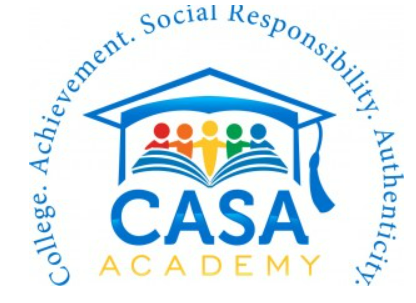 Featured Job
Elementary Teacher
Phoenix, Arizona, West, USA
Licensed Teacher, University Graduate
Bachelor

Teaching Credential/License
State Teaching Certificate preferred
Required: Current Arizona IVP Fingerprint Clearance Card
Previous experience teaching in urban schools preferred, but not required
Spanish proficiency preferred, but not required
CASA Academy is a fun and joyful learning environment. We have a supportive and collaborative team with a strong, positive staff culture
$3,000 to teachers who obtain an effective or highly effective rating on their end-of-year evaluations.
Teachers are provided with excellent observations and coaching
Comprehensive benefits package
Wellness Program
Teach Away is looking for an Elementary teacher to teach 1st Grade at CASA Academy.
CASA Academy provides low-income students with the early academic foundation and character skills necessary to graduate from college and succeed in life. At CASA we are not just a school, but a movement to raise the bar for education in Phoenix.
Unique benefits of working at CASA Academy:
CASA Academy is a fun and joyful learning environment. We have a supportive and collaborative team with a strong, positive staff culture. We enjoy potlucks and holiday parties as a team and provide surprise gifts and treats to our staff throughout the year! We care about our staff both professionally and personally.
We pride ourselves on our ability to provide our staff with excellent observations and coaching. One-on-one coaching occurs every week and the staff has a school-wide professional development each Thursday. We also offer three weeks of summer professional development and two days of all-day professional development for staff throughout the year.
We offer a comprehensive benefits package in which we cover 80% of the medical, dental, and vision costs. You will also have the option to contribute to a voluntary 403(b) plan and enroll in short-term disability insurance.
In the 2022-23 school year, we will be piloting a Wellness Program where each staff member will receive two paid wellness days off per year, in addition to sick leave. These days will be scheduled at the beginning of the school year and are given to all staff to promote work-life balance. Additionally, teachers receive one paid half day off per quarter, also to promote work-life balance.
Please note that Teach Away provides information on behalf of schools and cannot accept liability for information provided or policies schools may adopt. Be sure to verify all details that apply to you, and check for the latest visa and work permit requirements. For any questions regarding job postings, please contact the school directly. Teach Away believes in diversity and inclusivity, and that everyone deserves to be treated with respect and be considered fairly and equally for employment. We ensure all schools we work with adhere to our pledge to promote inclusivity and diversity in education and recruitment practices.