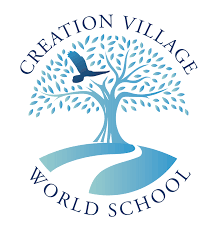 Featured Job
Elementary Teacher
Creation Village World School
Orlando, Florida, South, USA
Bachelor
2 years of teaching experience

Teaching Credential/License
Bachelor's degree or higher in the educational field
Valid Florida Educator Certification
Relevant teaching experience in Elementary School (3+ years preferred)
Knowledge of past teaching experience in IB PYP (preferred)
Demonstrated record of reliability in previous employment
Ability to adapt to new technology
Flexibility in the classroom and with colleagues
Creation Village World School is looking for a First Grade PYP teacher.
The role of the Primary Years Programme teacher is to provide enjoying and stimulating educational opportunities with the philosophy and mission of IB at the center of student learning. All teachers are expected to create and implement a curriculum that includes educating the whole student, with a specific focus on the Learner Profile and Approaches to Learning. Hands-on, Project-based Learning is a priority in stimulating student curiosity and achievement. Additionally, teachers are encouraged to create strong relationships with students and parents, immersing themselves in Creation Village's community.
Please note that Teach Away provides information on behalf of schools and cannot accept liability for information provided or policies schools may adopt. Be sure to verify all details that apply to you, and check for the latest visa and work permit requirements. For any questions regarding job postings, please contact the school directly. Teach Away believes in diversity and inclusivity, and that everyone deserves to be treated with respect and be considered fairly and equally for employment. We ensure all schools we work with adhere to our pledge to promote inclusivity and diversity in education and recruitment practices.