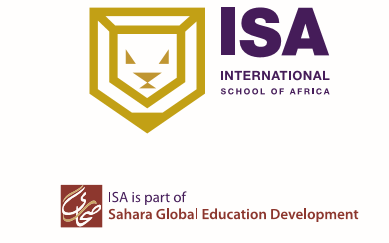 Featured Job
English as an Additional Language (EAL) Coordinator
International School of Africa – Djibouti
Shared staff housing, monthly utility stipend of $250
Yearly round trip from home of record (nearest international airport)
Elementary, Middle School
Licensed Teacher, ESL Instructor
Bachelor
5 years of teaching experience
English, TESOL/ESL, Elementary Education, Middle School Education

Teaching Credential/License

TESL/TEFL Certificate

TESL/TEFL Diploma Level

Other Certification
Criminal Background Check
Current Contact Information for References
Shared staff housing, monthly utility stipend of $250
Yearly round trip from home of record (nearest international airport)
Visa costs
Medical coverage in-country (vision and dental not included)
Daily transportation to and from school
The International School of Africa (ISA) is a new international school in the east African nation of Djibouti. Its capital city, also named Djibouti, is an emerging business hub in the geographic region. The country is an interesting mix of old and new, with third-world life positioned next to new state-of-the-art port facilities.
ISA currently serves students three years of age through Grade 8. We are adding a grade level each year, with our first graduating class in 2024. ISA's curriculum is based on CCSS from the USA, with our current students representing 12 countries; most hold Djiboutian passports. Our teaching staff represents 10 countries, with all (but the Foreign Language teachers) speaking native English. As a start-up school, all staff members work together to grow the ISA program; understanding that starting a new international school, in a country unfamiliar with international education, is a fulfilling and sometimes challenging pursuit.
ISA is searching for an ESL/EAL Coordinator to help extend and formalize our English Support classes by setting up a full EAL Program. Now that ISA enrollment is filling, our current English Support classes are not sufficient; for the past year, there has been a single teacher supporting a few students. We are searching for an EAL Coordinator with experience in setting up an EAL program and supervising EAL teachers. The Coordinator/Teacher may also be required to teach some support classes and work with staff as students re-enter the classroom. Our EAL model has been based on WIDA standards, with a "pull out/push in" strategy.
ISA is searching for educators that have a desire to live and work in an emerging African nation. We are looking for teachers with a heart to help grow and build an academic program that is inquiry-based. Most of all, ISA would like to find teachers that love children. Teachers that want to "meet children where they are at" academically, then work towards guiding them to success.
The International School of Africa (ISA) is a PK-Grade 8 International school serving local and international families in Djibouti. The school is adding a grade level each year (9-12) with our first graduating class in 2024.  Our curriculum is based on US CCSS, with the program growing into an inquiry model of teaching and learning. The school campus is a purpose built facility, with a Strategic Plan involving 4 phases; phases 1 and 2 are complete. ISA's mission is to promote academic excellence with an international focus. We are a culturally based partnership of students, parents, staff and community that strive to inspire students to become lifelong learners and critical thinkers engaged in an ever-changing society. Our vision views us as a pioneering educational community committed to academic excellence, innovative practice, community service and global citizenship for Africa. As ISA successfully progresses through the phases of the Strategic Plan, our vision is becoming reality.