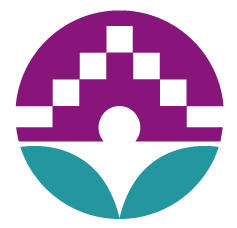 Featured Job
English Teacher
Kang Chiao International School ChangShu Campus
Changshu, Suzhou, Jiangshu Province, China
Competitive housing allowance
Full airfare reimbursement and airport pickup
Licensed Teacher, ESL Instructor
Bachelor's Degree related to subject applied for
Teaching credential is preferred
TESOL/TEFL/CELTA certification
Opportunities for in-house, ongoing professional development
Health insurance
Competitive housing allowance
30 paid vacation days (10 additional paid vacation days with a renewal contract)
Full airfare reimbursement and airport pickup
As a kindergarten school teacher at Kang Chiao School, you are entitled to the opportunity to set the tone for engaging students in independent, discovery learning via curriculum design. When students learn to become active participants in this learning environment during elementary school, they are more prepared to take on the challenges of middle school, high school, and beyond. At this level, you assume the role of instilling the love of learning in students, as well as guiding them to overcome the challenges and obstacles of learning so that they would be prepared academically, cognitively, and socially for the future.
Job Responsibilities
Create and deliver lessons and unit plans that are engaging, inquiry-based, motivating, and captivating for the students
Reach school and course-wide performance goals for every student in the class
Create a student-centered learning environment. Implement innovative teaching methods with the integration of technology
Design and deliver a wide variety of formatives and summative, including performance-based assessments (e.g., project-based learning)
Work collaboratively with colleagues in planning and delivering interdisciplinary and co-teaching lessons
Assist students struggling with emotional problems, learning disabilities, or situations, and help them find the resources they need
Increase educational knowledge and stay current on new methods by joining professional organizations, attending continuing education courses, and attending regular training sessions for teachers
Weave goals, competencies, and objectives into daily teachings that are relevant to the student's life
Kang Chiao International School (KCIS) is a professional education organization across the Chinese mainland and Taiwan, we take the idea of, "Nurturing International Leaders, and Preparing Students for a Beautiful Future," as its educational goal; and encourages students to explore, experience and express themselves, so that they dare to pursue their dreams in the future and create successful life experiences. 
Please note that Teach Away provides information on behalf of schools and cannot accept liability for information provided or policies schools may adopt. Be sure to verify all details that apply to you, and check for the latest visa and work permit requirements. For any questions regarding job postings, please contact the school directly. Teach Away believes in diversity and inclusivity, and that everyone deserves to be treated with respect and be considered fairly and equally for employment. We ensure all schools we work with adhere to our pledge to promote inclusivity and diversity in education and recruitment practices.