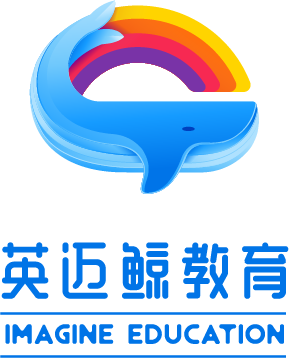 English Teacher
Airfare provided and airport pickup
District/Regional Level Administrator, Director/Principal, Licensed Teacher, College/University Faculty, University Graduate, ESL Instructor, Vocational/Technical Instructor, Office/Administration Staff, School Health and Welfare Staff, Librarian
Bachelor
Education, Literature, Early Childhood

Teaching Credential/License

TESL/TEFL Certificate over 100 hours

TESL/TEFL Certificate

TESL/TEFL Diploma Level

Other Certification
Native English speaker
Have 2 years expercence teaching or TEFL\TESOL certificate
Able to work in China for more than one year preferential admission
Love kids
Love teaching
Have passion and creative thinking
Work visa: Yes
Salary Structure: Basic wage 12000RMB/Month+Bonus
Bonus Structure:

Monthly bonus: 800-2000RMB/Month
Re-sign bonus: 2000-8000RMB/Month
Quarterly Bonus: Top teacher 600RMB
Demo Bonus:100RMB/Kid (An FT will receive 100 RMB per student that signs a contract from their demo classes. Bonuses will be calculated and paid at the end of every month.)

Flight: Provided
Living allowance for the first month: 1000RMB
House allowance: provided
Insurance: provided
Travel found: 5000RMB
Holidays: (National holidays Chinese new year and so on) all Chinese holidays and 1 day Christmas holidays
Paid Holidays: 5 days (If the contract is renewed for another year)
Team building: Travel at home or abroad at least one time per year be free and every month team building
Big changes coming up! Our school is moving into a bigger location with colorful classrooms and room for a new teacher. Things have been going so well for the last three years that we are now ready to expand. If you are looking for an adventure teaching English in China, come and join us for a year or more! The salary is great, the living conditions luxurious, the work enjoyable, the life exciting. You'll have lots of free time to explore the city and make lots of new friends. You'll save a ton of money even if you eat out every day. You'll even learn to speak a little Chinese. We are offering $2200 a month for only 20 hours of class time and 15 hours office time a week. work 5 days a week (and not even 8 hours a day!), with training provided.

Students are aged 3 to 8, with each class tailored to one age group. There are only ten children per class. We teach using songs, cooperative games, short videos, flashcards, dance, handicrafts, colorful textbooks and total physical response (TPR). The students thrive in an English-only environment in which they are engaged and interested and develop a love of learning English.
Imagine Education is a fully comprehensive English language training school for children ages 3-10 years. Currently based in Wuhan, China, we offer an immersive course that included state of the art technology, music, animation, practical learning and traditional teaching methods. We aim to provide children with a strong base of phonetic understanding combined with practical sentence building that they can use in the real world and not to just simply pass a test. Imagine was formed in 2012 by our Chinese and American co-founders, with the goal of providing the highest quality of education to children in the local area, and with a view to expand across the country in the future. Our teaching team is of the highest quality, with local and native teachers fully qualified in teaching pre-school and elementary level students, as well as being qualified in teaching english as a foreign language (TEFL).
Also known as remote teachers, distance teachers or virtual teachers, online teachers and online instructors are trained to teach students online. Online teaching jobs can range from blended courses that offer a combination of in-person and online instruction, to fully online learning. Online teaching offers job opportunities for a wide range of educators, from elementary school teachers to college professors. Online teaching jobs can be either full-time or part-time. If you're a qualified teacher with experience in a classroom setting, then online teaching could be your next big career move.