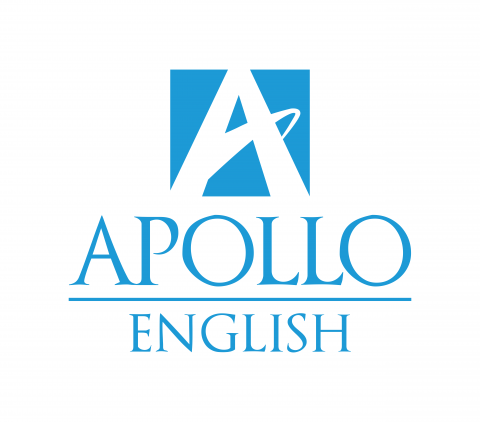 Apollo Education and Training Organization Vietnam
Hanoi, HCMC, Hai Phong, Vinh, Binh Duong, Bien Hoa, Nha Trang, Can Tho, Vietnam
One week hotel and airport pick up arrangements
University Graduate, Licensed Teacher, ESL Instructor, College/University Faculty
Bachelor
1 year of teaching experience

Teaching Credential/License

TESL/TEFL Certificate over 100 hours

TESL/TEFL Certificate

TESL/TEFL Diploma Level

Other Certification
Qualifications:
CELTA / Trinity TESOL or equivalent
Bachelor's Degree or higher
Full mastery of English
A willingness to teach across our full range of classes
Clean criminal record check (with validity within 6 months)
Adaptability, flexibility, and cultural sensitivity
At least 6 months validity on passport
Experience in teaching young learners desirable
Interested candidates are invited to apply. Your application should include a cover letter stating your desired working location, your updated CV in English, and scanned copies of your degree(s) and Teaching Certificates. Candidates who have already obtained a current valid Police Check are preferred. Submission of original documents will be required later for the Work Permit application, photocopies will not be accepted.
*Only short-listed candidates.
Salary and Benefits
Competitive salary with a performance-based contract completion bonus
Possible Incentive Bonus
Relocation bonus, company health insurance scheme, visa, and work permit costs covered by Apollo
Fully paid leave: 13 days of annual leave and up to 11 days of public holidays (applying to one-year contracts)
Salary and benefits are paid in Vietnamese Dong. Tax is payable on a progressive scale and averages around 11-12% for a typical full-time teacher.
About us:
Apollo English has been teaching English to students across Vietnam since 1995. We aim to be a place where the best become better, and that applies to our teaching staff as well as our students. We offer excellent teaching resources, professional development opportunities, support from an experienced and qualified academic management team, and comprehensive HR relocation support. We are seeking teachers committed to learning and developing as professionals to join our teams across Vietnam.

At Apollo you can expect:
A commitment to ongoing professional development and high-quality teaching standards
A wide range of resources and modern facilities
A variety of courses and learners
Academic and personal support from a dedicated team
Opportunities for career development

Responsibilities:
Planning communicative, student-centered, and participative lessons while following a designated syllabus
Participating in professional development activities. These include training sessions, peer observations, and developmental observations led by senior academic team members
Teaching across our range of levels, ages, and courses
Administering and marking course tests
Writing student reports
Conducting placement testing
Teaching off-site classes, as required
Average teaching hours: normally scheduled at 12-16 hours per week. Classes run from 7:30 am to 10:00 pm Monday through Friday; 7:45 am to 8:15 pm on Saturday and Sunday. Split shifts are sometimes inevitable, though they are avoided where possible. Whenever possible, teachers are scheduled for two consecutive days off.
Established in 1995, Apollo English is a pioneer, and was the first 100% foreign-owned Education and Training English Center in Vietnam. At Apollo, we believe learning has the power to change lives. We have not only successfully created generations of confident students in English, but also helped to fulfill their potential for over 25 years, and we will continue to do so. Apollo English is proud to have a team of international talented and passionate education experts and managers.
We highly appreciate PARTNERSHIP, INNOVATION, ACCOUNTABILITY, PASSION and INTEGRITY, in order to deliver the best learning experience and outcomes for our students. At Apollo, teachers have the opportunity to work with various levels and age groups of students, across a variety of programs, in a multicultural team, to enhance individual teachers' skills and repertoires. Apollo provides all the support needed for professional development throughout a teacher's Teaching English as a Foreign Language (TEFL) career. Apollo English is present across Vietnam with more than 50 centers and we are in the process of expanding.
Website
http://www.apollo.edu.vn
There are several places to find jobs teaching English in Vietnam: colleges, language institutions, and international schools. Teach abroad jobs in Vietnam exist for licensed teachers, teachers with IB experience, and ESL instructors.
Please note that Teach Away provides information on behalf of schools and cannot accept liability for information provided or policies schools may adopt. Be sure to verify all details that apply to you, and check for the latest visa and work permit requirements. For any questions regarding job postings, please contact the school directly. Teach Away believes in diversity and inclusivity, and that everyone deserves to be treated with respect and be considered fairly and equally for employment. We ensure all schools we work with adhere to our pledge to promote inclusivity and diversity in education and recruitment practices.