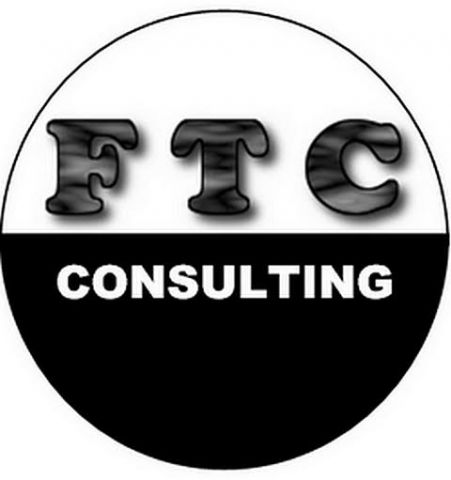 Featured Job
Executive Principal - Saudi Arabia
FTC Consulting - Saudi Arabia
Saudi Arabia, Saudi Arabia
Free, fully furnished compound accommodation (including gas, water, and electricity), and extensive compound facilities
Annual economy class flights for self and any dependents residing in Saudi Arabia
Early Childhood, Elementary, Middle School, High School
Licensed Teacher, Director/Principal
Bachelor
3 years of teaching experience
Applicants must:
Be a person of unquestionable integrity, honesty, discretion, fairmindedness, and trustworthiness
Be self-motivated, with the capacity to build, nurture and lead teams effectively
Possess the ability to work at the corporate level, exhibiting high levels of financial awareness
Be culturally sensitive
Demonstrate that they are a 'people person
Be exceptionally dedicated, a person of action
Be able to work effectively under pressure, upholding the integrity and public perception of the profession at all times
Communicate persuasively and articulately, in order to inspire members of the school community
Qualifications:
Hold at least a Bachelor's degree from a recognized English medium, western university
Be appropriately qualified as a professional teacher with PGCE / QTS or an equivalent
Experience:
Have professional experience in a culturally diverse school
Display a continuous and documented career in education, with progressive periods in the areas of teaching, middle management, and senior management
Have a minimum of 3 years continuous experience in a 'British International School' overseas as a Head / Principal
Have extensive experience of the Cambridge curriculum and its associated examinations
Be able to demonstrate a sustained involvement in strategic planning
Demonstrate an exceptional commitment to data-driven, evidence-based decision-making
Knowledge:
Possess excellent knowledge of the UK education system, within the context of the international school setting
Be pedagogically knowledgeable, understanding the key facets required for excellent results with Cambridge examinations
Application Process: Applicants should submit a full CV, with an attached photograph.
The successful applicant with receiving a comprehensive expatriate package which includes:
A one-year, renewable employment contract
An excellent tax-free salary, paid in KSA Riyals
Free, fully furnished compound accommodation (including gas, water, and electricity), and extensive compound facilities
The unlimited use of a company car, with free repairs, maintenance, and servicing
Monthly mobile phone allowance
Annual performance-related bonus
Private medical insurance for self and eligible family members who reside in Saudi Arabia
Subsidized tuition fees for children who reside in Saudi Arabia
Annual economy class flights for self and any dependents residing in Saudi Arabia
Disclosure:
Full details regarding the school, its location and circumstances will be disclosed to shortlisted candidates during the first round of Skype interviews.
We are seeking an Executive Principal, for August 2023 (or earlier by mutual agreement). The school is a well-established and extremely successful international school, which follows the Cambridge British Curriculum from Years 1 – 13. The multicultural student body is academically focused, well-behaved, and has aspirations of university entrance. The school's performance at IGCSE / AS and A level are incredibly good, with many students graduating to pursue undergraduate courses in the fields of medicine, engineering, law, pharmacy, and computer science.
Purpose:
The Executive Principal is the leader of the school, holding responsibility for the further development of the Cambridge academic programs. Building, motivating, and retaining a high-quality faculty is central to the Executive Principal's role within the school. The Board seeks an outstanding professional, who can work in harmony with faculty, offering support, guidance. He / She must exhibit unwavering professional standards, ethical behavior, and moral values. The incumbent will be responsible for all aspects of the day-to-day operations of the school. The Executive Principal is directly responsible to The Board, which provides strategic and fiscal support, plus oversight.
Key Responsibilities:
Governance and Finance
Providing strategic direction and leadership.
Liaising with the Board to fulfill their corporate requirements.
Producing strategic plans, school policies, and school systems.
Developing, reviewing, and implementing budgets and ensuring fiscal accountability, within a highly functional corporate setting.
Ensure that all the statutory requirements of the Saudi Arabian authorities and their Labour Law are implemented as per the instructions of The Board.
Establishing and refining robust, documented systems for the efficient operation of the school.
Teaching & Learning
Further development of school culture.
Using evidence-based, data-driven decision-making and continuous professional development, to continually improve student learning outcomes.
Sustain and further enhance Cambridge IGCSE / AS / A Level results.
Ensuring the school's written curriculum is continually reviewed and revised to meet the needs of the student body and support excellent student outcomes.
Human Resources
Recruiting, retaining, and developing faculty and support staff.
Developing standards and employee accountability.
Ensuring utilization of a fair and transparent mechanism for employee appraisal.
Ensure the efficient and effective management of all resources.
Please note that Teach Away provides information on behalf of schools and cannot accept liability for information provided or policies schools may adopt. Be sure to verify all details that apply to you, and check for the latest visa and work permit requirements. For any questions regarding job postings, please contact the school directly. Teach Away believes in diversity and inclusivity, and that everyone deserves to be treated with respect and be considered fairly and equally for employment. We ensure all schools we work with adhere to our pledge to promote inclusivity and diversity in education and recruitment practices.
Similar Jobs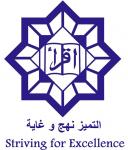 Jeddah Private School
Jeddah, Saudi Arabia
License required