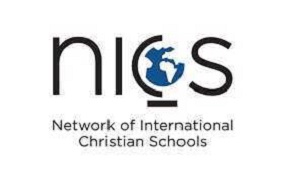 Featured Job
Foreign Language Teacher (Spanish, German and/or French) - Kosovo
Network of International Christian Schools
Prishtina, Kosovo, Europe
School will help with the location of housing. 
Airfare is provided for the first year. 
Middle School, High School
Bachelor
1 year of teaching experience
Language Arts

Teaching Credential/License
Qualifications:
Current state or provincial issued teacher certification
Minimum of an undergraduate degree
Specific Skills:
Flexibility
Team player who can support students and work with teachers
Vaccinated against COVID-19
Airfare is provided for the first year.
School will help with the location of housing.
World class health care provided.
School Background:
In the heart of one of the world's newest European countries (Kosova) lies the city of Prishtina, the capital city, home to PHS. Prishtina High School, a PreK-12 grade school offers its students a premier college-preparatory education, certainly among the best in the country. The beautiful campus of PHS sits in the capital city and is surrounded by the beautiful green rolling mountains of Kosova. The student body of PHS consists of both local Kosovars and children from the international and expatriate communities.
The PHS mission is to provide a caring, learning community where students from a vast array of nations, ethnicities, and religions can learn from each other, work together in unity, and accept the challenge of changing the world for the better. PHS prepares international students to be life-long learners, effective communicators, responsible citizens, healthy people, and spiritually sensitive individuals. PHS partners with parents in their role to instruct their children in an environment where ethics, morals and values are taught and modeled. In this partnership, PHS commits to providing a dynamic, challenging, and holistic education that recognizes the personal uniqueness of each student and develops them into the person they were created to be.
PHS is fully accredited through Cognia (formerly known as AdvancED) and has received permanent licensing from the Kosovo Ministry of Education for grades 1-12.
Job Summary:
Create a positive classroom learning environment that demonstrates love, value and respect for each student, parent and colleague and conduct oneself professionally in every aspect of being an educator at PHS. Ability to speak and teach at least one of the three languages: Spanish, German, French.
General Responsibilities:
Teach foreign language\s to secondary students (6-12). Planning and presenting lessons to facilitate students' understanding and application of mathematical concepts.
Preparing and distributing learning material such as notes, assignments, and quizzes. Sourcing the resources and supplies needed for lessons.
Ensuring that the classroom remains safe and conducive to learning.
Grading assignments and quizzes in a timely manner. Invigilating quizzes and final examinations.
Documenting and reporting on students' progress using the Student Information System.
Attending meetings with parents and staff.
Grades Taught: Secondary
Subjects Taught: Foreign Language (German, Spanish or French)
Extra Curricular Responsibilities: Clubs; involvement in extracurricular activities is optional
The Network of International Christian Schools is an organization that consists of 15 schools in 13 countries in Asia, Africa, South America, Europe and North America.
The mission of NICS is to establish a worldwide network of international Christian schools staffed by qualified Christian educators, instilling in each student a Biblical worldview in an environment of academic excellence and respect for people of all cultures and religions.