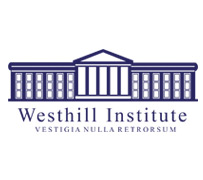 Featured Job
Full-time Elementary Teacher Substitute /Interventionist
Housing allowance is paid on a monthly basis ($12,000MXN non-taxed)
$750 US annual to be used towards airfare
Early Childhood, Elementary
Bachelor
1 year of teaching experience

Teaching Credential/License
Support the full-time interventionist when not substituting.
Housing allowance is paid on a monthly basis
Annual airfare reimbursement
Paid holidays
International major medical insurance
Annual bonus paid in December
Support acquiring work VISA
Fulltime substitute position to fill in for absent teachers in grades K-5.
Responsibilities
Participate in various school duties
Attend weekly staff meetings
Other duties as assigned by administration
Our mission
Westhill Institute inspires students to become critical thinkers and lifelong learners by developing ethical values and by transferring their knowledge in an inclusive learning environment to responsibly impact their community.
Vision
Our vision is to inspire students to be contributing leaders in a rapidly changing, globalized world by developing intercultural understanding.
Internationally Minded
Westhill students develop intercultural understanding through a transdisciplinary concept-based curriculum. As an IB World School, students broaden their intercultural understanding and respect through the Primary Years Program (PYP), Middle Years Program (MYP), and Diploma Program (DP).
Developing Lifelong Learners
Westhill inspires students to become critical thinkers and lifelong learners who responsibly impact their community. Through a broad and balanced curriculum students learn how to learn by developing transferable skills, attitudes, knowledge and concepts.
Inclusive Learning Environment
Westhill caters for students from all academic levels, cultural backgrounds, and educational needs. Teaching and learning are differentiated for individual learners' needs.
Similar Jobs

Westhill Institute
Mexico City , Mexico
License required