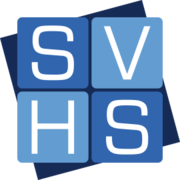 Grading Math Assignments Online
Silicon Valley High School, Inc.
Online, Online Teaching jobs
Bachelor

Teaching Credential/License
As an accredited, private licensed high school, all staff coming into contact with students are required to complete an FBI background check.
SVHS will be issuing a 1099 tas form, so required that candidates are US citizens filing US taxes.
Grade Math Assignments Online From Home Over the Summer!
Looking for credentialed high school math teachers to grade assignments submitted by students during the summer school period.
Each day you will receive an email with a list of assignments that need to be graded. Each assignment has a rubric and you add your comments and feedback to the students.
You can choose to grade at whatever time of day is convenient for you. However, we do need to have the grading turned around quickly, normally within 48 hours of the student submission.
You can expect to be given many assignments to grade online from early May to early September. Peak times are from mid-May to the end of August.
You log the hours worked and you will be paid an hourly rate of $30.
Silicon Valley High School is an equal-opportunity employer with a friendly and supportive culture.
Ideally, we are looking for teachers who would like to become part of our teaching faculty each summer.
Silicon valley high school is an accredited online school providing a complete curriculum of affordable supplemental courses to students attending other schools as well as a diploma program for our full time students. Our courses are video-based, self-paced and teacher-supported. We're growing at a tremendous rate because teenagers prefer to watch a video than read a textbook and like to study on their own schedule.
We are all online, all the time.  All our staff and teachers work from home offices or wherever they prefer to work online.  We hire credentialed teachers to work on curriculum development, grading, tutoring and customer service. 
Please note that Teach Away provides information on behalf of schools and cannot accept liability for information provided or policies schools may adopt. Be sure to verify all details that apply to you, and check for the latest visa and work permit requirements. For any questions regarding job postings, please contact the school directly. Teach Away believes in diversity and inclusivity, and that everyone deserves to be treated with respect and be considered fairly and equally for employment. We ensure all schools we work with adhere to our pledge to promote inclusivity and diversity in education and recruitment practices.