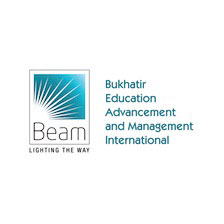 Featured Job
Head of English - American School of Creative Science
Bukhatir Education Advancement and Management
Dubai, Dubai, United Arab Emirates
Housing or Housing Allowance provided
Annual Flight Ticket Allowance Provided for Self and Dependents
Elementary, Middle School, High School
Bachelor
5 years of teaching experience
English or related subject

Teaching Credential/License
Bachelors Degree in English or related subject
Minimum 5 years teaching experience following the US Common Curriculum Standards.
With Education diploma or qualification.
Knowledge of Data Disaggregation, Analysis and Differentiation for Students.
Recent knowledge and understanding of safeguarding.
A proven track record of successful teaching and securing outstanding results through ensuring high quality teaching and learning.
The ability to use data effectively, to monitor and enhance student progress.
Private medical insurance for self and dependents
Tax-free salary
Unique faith-based environment
Second safest country in the world
Multicultural workforce
Learning and Development Opportunities
State of the art school facilities
Well-resourced school
Free Tuition
Are you an experienced, dynamic and collaborative educator who want to work with exceptionally talented people in a faith-based environment?
Our American School of Creative Science (ASCS) is looking for a creative, passionate and outstanding Head of English who value professional development opportunities and a good work-life balance.
We are looking for exceptionally talented education leaders who through their own evidence and impact of their leadership can demonstrate and ensure that our students achieve outstanding outcomes in their academic and personal/social development.
The successful candidate will serve as a Head of Subject, co-ordinate and be responsible for all English Subject Coordinators, ensuring they utilize detailed and structured planning and schemes of work, implement a broad range of strategies, differentiated work and materials to match the range of ability in classes.
Ensure that 100% of the students make progress towards the curriculum standards
Ensure to maximize the curriculum coverage with effective scope and sequence
Ensure to support improved performance for external benchmarking tests; review of the curriculum to include learning statements from MAP, CAT4 and TIMSS.
Ensure that there are sufficient opportunities for all students to showcase their abilities through curricular and extra-curricular activities promoting a broader 'curriculum' that enables students to develop a great range of skills and talents.
Safer Recruitment Statement
Policies for safer recruitment are aligned with the Department for Education's "Keeping Children Safe in Education" recommendations. At the International School of Creative Science, we hold ourselves to a high standard of effective practices in relation to child protection and we are committed to safeguarding and promoting the welfare of children. We expect all staff and volunteers to share in this commitment. Successful applicants will be subject to various background checks including, receipt of satisfactory references, proof of relevant qualifications, identification and police checks, including overseas checks.
About Beam
Bukhatir Education Advancement & Management (Beam) represents the convergence of Bukhatir Group's decade-long experience in developing successful educational institutions and implementing advanced educational management systems in the UAE. The beam is most widely known for its excellence in operating the British K-13 and American K-12 curriculum schools under the banner of the International School of Creative Science (ISCS) and American School of Creative Science (ASCS).
The Beam Creative Science Schools provide a unique combination of international curriculum blended with a strong Arabic language program delivered by highly experienced academic teams and technology infrastructure geared towards achieving strong teaching and learning outcomes. Our campuses are carefully designed to promote traditional moral values and ethos and focus on building children's critical thinking skills and academic excellence.
About the International Schools of Creative Science
The International School of Creative Science (ISCS) was founded with a deep-seated passion to create a unique K-13 institution that imparts academic excellence by providing modern curriculum learning, highly attentive tutoring, and superior facilities – all within an unparalleled environment that fosters traditional values and develops well-rounded youth.
Since the launch of its flagship school ISCS Muwaileh, Sharjah in 2002 and ISCS Nad Al Sheba, Dubai in 2016, the school's brand has become synonymous with academic brilliance imparted in a faith-based environment and the values which underpin the school's curriculum.  Supported by its state-of-the-art equipped facilities, ISCS has become an institution amongst one of the most sought-after international curriculum schools in Sharjah, Dubai, and the other surrounding Emirates. Additionally, the UAE's Moral Education Programme launched by the UAE government in 2017 fully integrates into the school model, rather than being a standalone subject. 
ISCS offers the National Curriculum of England & Wales combined with the UAE National Curriculum, providing a strong emphasis on Arabic & Islamic Studies. This unique combination ensures academic excellence at all levels as has repeatedly been observed by the outstanding results for IGCSE/GCSE O Levels and GCE A Levels where ISCS secondary students have been ranked among top global achievers in education by Edexcel several years in a row.
In recent years, graduates from the school have been admitted to some of the world's leading institutions of higher education both in the UAE, as well as the UK, US, Australia, Canada, and Saudi Arabia. ISCS has laid acclaim for the prestigious honor of being designated as "Highly Effective with Distinction" in the Ministry of Education's Inspection. This coveted distinction can be achieved only if a school receives a "Highly Effective" ranking in at least three Focus Areas in addition to The Leadership of the School. ISCS surpassed this requirement and received "Highly Effective" not just in three, but in all six focus areas.
ISCS has also been internationally recognized with a leading industry award for its advanced use of technology in the classroom. This year is the fourth consecutive year that the school has continued impacting teaching and learning by using advanced interactive technologies enabling effective collaborative learning. As an effect, Creative Science Schools are the sole Promethean Centre of Excellence in the Middle East.
About the American Schools of Creative Science
The American Schools of Creative Science (ASCS) are managed by Bukhatir Education Advancement & Management (Beam) and have two schools in Sharjah and one in Dubai. ASCS Maliha; being the largest campus, comprises of kindergarten to grade 12 and has more than 3000 students enrolled.
At ASCS we strive to be a learning organization that nurtures, cultivates, and fosters creative and critical thinking skills. The school's reputation for academic excellence couples with strong moral values to develop successfully, contributing members of a global society.
The school's mission is to effectively instill traditional morals and values while ensuring excellence through an integrated curriculum based upon internationally renowned best practices in teaching and learning. At ASCS, English and Arabic departments adopt a common approach and ensure that links are established between the different subjects.
American Schools of Creative Science follow the US Common Core Standards Curriculum, along with the UAE's National Curriculum in Arabic, Islamic Studies, and Social/ National Studies. The schools are well known for their unique and rigorous "Qur'an Memorization Program".
ASCS's Islamic environment in combination with a true American education; academic brilliance imparted in a faith-based environment and the values which underpin the school's curriculum at ASCS.
The facilities of the school are state of the art and truly cutting edge, they include a library, auditorium, activity rooms, ICT rooms, and kitchen. Sporting facilities include playgrounds, a swimming pool, a gym, and a multi-purpose hall. In addition, ASCS is the only Promethean Center of Excellence in the entire Middle East region.
Please note that Teach Away provides information on behalf of schools and cannot accept liability for information provided or policies schools may adopt. Be sure to verify all details that apply to you, and check for the latest visa and work permit requirements. For any questions regarding job postings, please contact the school directly. Teach Away believes in diversity and inclusivity, and that everyone deserves to be treated with respect and be considered fairly and equally for employment. We ensure all schools we work with adhere to our pledge to promote inclusivity and diversity in education and recruitment practices.