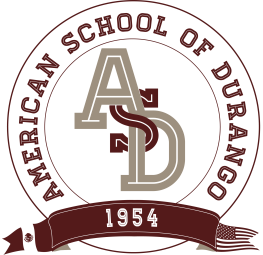 Featured Job
Head of School
American School of Durango
Early Childhood, Elementary, Middle School, High School
District/Regional Level Administrator, Director/Principal
Master
10 years of teaching experience
Education

Teaching Credential/License
International experience
Languages:

English (native speaker or fluent in the language) and Spanish
Full time, 2 year contract
Basic furniture*
Housing allowance*
Airfare*
Working visa cost
Health insurance*
Support finding accommodation in the city
Tuition benefits
Excellent working environment and professional development opportunities
*All these benefits have a cap described in the contract
The ASD Head of School provides professional leadership in organizing, administering, supervising and evaluating a high quality school program. To accomplish these tasks, the ASD Head of School works closely with the community and staff.

Responsible to: Executive Board of Directors

General Responsibilities:
Establish an optimal learning environment within the school
Ensure that all school programs and activities conform national and international guidelines and policies (Common Core, SEP and UNAM)
Communicate effectively with all members of the school community
Work effectively with Principals, Parent and Board Committees towards continuous improvement of the school
Support the mission and vision of ASD, promoting the value of an international school education
The American School of Durango (ASD) is a private, non-profit, K-12 school located in Durango, Mexico. Established in 1954, since its inception, ASD has been accredited by the Secretary of Public Education (SEP) and obtained additional accreditation from AdvanceED, a division of the Southern Association of Colleges and Schools (from 1997 to present) and the National Autonomous University of Mexico (UNAM) (from 1998 to present), therefore upon graduation, our students receive a double diploma.  ASD has 500+ students, of which approximately 60% are enrolled in early childhood and elementary, and 40% enrolled in middle and high school college preparatory programs. Over 95% of our students are latinos. Facilities inlcude a science lab, a computer laboratory, and a library/media center in every area. The average class size is 20. The teaching faculty at ASD includes teachers from the United States, Australia, Canada, Dominica, Grenada, Taiwan, UK and Mexico. 
ASD is focused on providing a rigorous learning environment that encourages high expectations of all, with an eye towards preparing our students to study successfully around the world. ASD strives to provide ethical, life-long learning leaders with the tools they need to overcome challenges in an ever-changing, globalized world. ASD attracts students from families representing a large variety of Mexican professionals who seek bilingual English-Spanish education for their children. Many of our current families have been part of ASD since its beginning. As a result, the school has a proud sense of tradition, commitment, and ownership. 
Similar Jobs

Westhill Institute
Mexico City , Mexico
License required
American School of Puerto Vallarta
Puerto Vallarta, Mexico
License required
American School of Puerto Vallarta
Puerto Vallarta, Mexico
License required