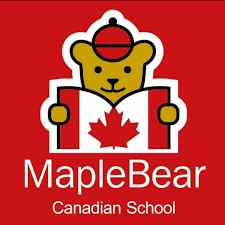 Featured Job
Head of School
Early Childhood, Elementary
Director/Principal, Licensed Teacher, College/University Faculty, University Graduate, ESL Instructor, Vocational/Technical Instructor, School Health and Welfare Staff
Preferably, candidates currently residing in Morocco
Medical coverage (IMO + mutuelle)
Great employment opportunity for a passionate and energetic Head of School interested in joining the new Maple Bear Canadian School in Casablanca, Morocco.
Maple Bear Casablanca is one of the operators of Maple Bear Global Schools; headquartered in Vancouver, Canada.
This is the first Maple Bear school in Casablanca (Morocco), which will open its doors as a trilingual school in September 2019. "We do not teach English, we teach in English, but also in French and in Arabic!"
The school will start by opening PK, Kindergarten and elementary level classes.
Our mission is to prepare every child to achieve his/her full potential and reach personal growth and academic outstanding performance in a caring yet stimulating trilingual environment.
Join us TODAY! Please apply and send us your information if you would like to be considered for this exciting opportunity.
Also known as remote teachers, distance teachers or virtual teachers, online teachers and online instructors are trained to teach students online. Online teaching jobs can range from blended courses that offer a combination of in-person and online instruction, to fully online learning. Online teaching offers job opportunities for a wide range of educators, from elementary school teachers to college professors. Online teaching jobs can be either full-time or part-time. If you're a qualified teacher with experience in a classroom setting, then online teaching could be your next big career move.
Similar Jobs
London Academy Casablanca
Casablanca, Morocco
License required
London Academy Casablanca
Casablanca, Morocco
License required