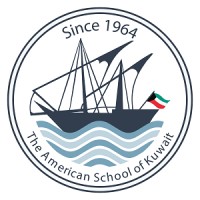 Featured Job
High School English Teacher
American School of Kuwait
All accommodations are provided at no additional expense
Full airfare provided from home of record
Licensed Teacher, University Graduate
Bachelor
Must have a degree related to English
All travelers to Kuwait are currently required to be fully vaccinated for Covid 19.
New hires will be required to complete the visa application prior to arrival in Kuwait that includes, but may not be limited to:
University Degree (authenticated)
Criminal Background Check (authenticated)
Medical Examinations
Passport with at least 2 years validity
Worldwide health insurance with limited coverage in North America.
School transportation is provided.
Dependent benefits (one dependent per teaching contract) are available for foreign hired teachers that qualify.
The American School of Kuwait is deeply committed to the mission of inspiring our students to be life-long learners empowered to excel in American High Education and the global community as innovative, compassionate citizens.
ASK prides itself on offering the best in American curriculum and instruction in the State of Kuwait. The reason for the school's success is a testament to its strong governance and dedicated administration and teachers throughout the years who have collectively contributed to the school's development. The successes and accomplishments achieved by the American School of Kuwait can be seen in the successful graduates that have come from our school on an annual basis.
Responsibilities:
Perform duties that are instructional in nature or deliver direct services to students and parents.
Serve in a position with ultimate responsibility for the design and implementation of educational programs and services.
The American School of Kuwait, founded in 1964, is an independent co-educational college-preparatory school whose curriculum is essentially American and prepares its student body for the higher educational experience found in U.S. colleges and universities.
At the American School of Kuwait we inspire lifelong learners empowered to excel in American Higher Education and the global community as innovative, compassionate citizens.
The American School of Kuwait is privately owned, operates with the approval of the State of Kuwait and is associated with the U.S. State Department through the Office of Overseas Schools.
Please note that Teach Away provides information on behalf of schools and cannot accept liability for information provided or policies schools may adopt. Be sure to verify all details that apply to you, and check for the latest visa and work permit requirements. For any questions regarding job postings, please contact the school directly. Teach Away believes in diversity and inclusivity, and that everyone deserves to be treated with respect and be considered fairly and equally for employment. We ensure all schools we work with adhere to our pledge to promote inclusivity and diversity in education and recruitment practices.
Similar Jobs

American School of Kuwait
Hawalli, Kuwait

American School of Kuwait
Hawalli, Kuwait