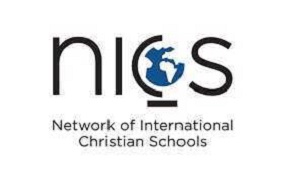 Featured Job
High School English Teacher - Kosovo
Network of International Christian Schools
Prishtina, Kosovo, Europe
School will help with the location of housing.
Airfare is provided for the first year. 
Bachelor
1 year of teaching experience
English

Teaching Credential/License
Qualifications:
Minimum of an undergraduate degree
Applicants with teaching License or Certifications given preference
Specific Skills:
Patience and flexibility
Understanding of developmental needs
Organizational skills
World Class Health Insurance
Airfare is provided for the first year.
School will help with the location of housing.
Job Summary
The core responsibilities of an English teacher include planning, developing, and compiling a comprehensive language-based educational program for students and delivering quality instruction to students, resulting in their overall development. Individual English teachers develop particular styles of teaching and are encouraged to utilize their style and techniques within the classroom to deepen the level of understanding for the students. The teaching curriculum and instructional information will fall within the school curriculum and meet the Common Core State Standards in the U.S.
General Responsibilities
Plan and teach English courses
Develop and maintain a healthy learning environment
Develop and implement a developmentally appropriate classroom management plan
Differentiate instruction for a variety of learning styles and levels
Subjects Taught
English 9, English 10, English 11, English 12, English Language Arts (Literature, Language, and Writing courses)
The Network of International Christian Schools is an organization that consists of 15 schools in 13 countries in Asia, Africa, South America, Europe, and North America.
The mission of NICS is to establish a worldwide network of international Christian schools staffed by qualified Christian educators, instilling in each student a Biblical worldview in an environment of academic excellence and respect for people of all cultures and religions.
Purpose
Reaching the world for Christ through international Christian education.
Vision
NICS (Network of International Christian Schools) is founded on the belief that a major thrust for world evangelism and discipleship for Christ can happen through the classroom with the impact made by committed Christian educators overseas. Children have many teachers in their lives, whether they be at home, in the classroom, on the street, or elsewhere; none, however, have a more powerful impact than educators in the classroom.
Please note that Teach Away provides information on behalf of schools and cannot accept liability for information provided or policies schools may adopt. Be sure to verify all details that apply to you, and check for the latest visa and work permit requirements. For any questions regarding job postings, please contact the school directly. Teach Away believes in diversity and inclusivity, and that everyone deserves to be treated with respect and be considered fairly and equally for employment. We ensure all schools we work with adhere to our pledge to promote inclusivity and diversity in education and recruitment practices.