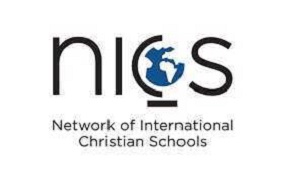 Featured Job
High School Math Teacher - Kenya
Network of International Christian Schools
Travel Assistance Upon signing the initial two year contract
Bachelor
1 year of teaching experience
Mathematics

Teaching Credential/License
Basic Qualifications:
A consistent Christian lifestyle.
Preferably an Education Major.
Preferably State Certified in Math or Science Education.
Possess minimum of Bachelor's degree.
Meet certification requirements of recognized accrediting agencies.
Successful classroom teaching experience or alternate experience working with students.
Thorough knowledge of teaching best practices and a willingness to follow the school's policies and procedures.
Excellent communicability and interpersonal skills.
Well-organized and committed.
Creative and energetic.
Agreement to the Network of International Christian Schools (NICS) Statement of Faith and completed required NICS processing documents.
West Nairobi School believes it is important to provide additional benefits above and beyond the monthly stipend teachers receive while teaching with us. Full-time teachers and administrators who have been hired as NICS Missionaries are eligible to receive these benefits. We are pleased to be able to offer a generous package which includes:
Upon signing the initial two year contract, : West Nairobi School will purchase a round trip ticket to Kenya and back to your home country/city. :equivalent to $200 USD (pretax) per month per NICS Missionary. Upon moving, West Nairobi School will give each NICS Missionary Teacher $1,200 USD to help them with housing set up.
Housing / Housing Set Up: West Nairobi School will provide a monthly housing stipend equivalent to $200 USD (pretax) per month per NICS Missionary. Upon moving, West Nairobi School will give each NICS Missionary Teacher $1,200 USD to help them with housing set up. West Nairobi School will provide a monthly housing stipend equivalent to $200 USD (pretax) per month per NICS Missionary. Upon moving, West Nairobi School will give each NICS Missionary Teacher $1,200 USD to help them with housing set up.
School Lunch: Teachers at WNS will receive free school lunch each day.
Tuition Waiver: WNS Teachers who are hired as NICS Missionaries will receive a tuition waiver for their children while teaching at WNS. NICS Missionary Teachers may be required to pay for their children's class supplies.
Professional Development: West Nairobi School believes in the growth of their teachers. Professional Development opportunities will be provided all throughout the school year. An additional $300 USD will be allotted for each teacher to use toward their own professional growth. West Nairobi School also provides the opportunity for teachers to apply for a Continuing Education Grant should the teacher desire to pursue a Master's or Doctorate degree. West Nairobi School supports teachers in the recertification process by providing opportunities to earn ACSI CEUs throughout the school year.
Work Permit: West NairobiSchool will pay for the work permit and the processing of the document. WNS will ask for all of the necessary documentation from each teacher and is more than willing to assist expatriate teachers in this way.
Health Insurance: West Nairobi School will provide UnitedHealthcare Global insurance for each NICS Missionary on the field in Kenya
School Background:
West Nairobi School is a vibrant and growing school that has been experiencing God's blessing. We are excited to be adding a number of new positions to our school to help us reach the growing number of families choosing West Nairobi School for their child's education. Now is a great time to join a growing team of professional Christian educators in Kenya!
Nairobi is the capital and largest city in Kenya, having about four million inhabitants. West Nairobi School (WNS) is located in Karen, Kenya, a suburb in the west of Nairobi. Adjacent to the Ngong Forest, WNS is a very beautiful place. The temperature is consistent year-round, remaining between 20 and 27 degrees Celsius (65 to 85 degrees Fahrenheit) with rains occurring in November-December and again in March-May. English is one of the official languages of Kenya, Kiswahili being the other. Tourism is the top industry in Kenya, followed closely by the tea and coffee industry. West Nairobi School is an international school that partners with parents to provide an education of excellence from a Biblical worldview based on North American curriculum. West Nairobi School strives to nurture the academic, emotional, physical, social, and spiritual development of the whole child. WNS serves children in grades pre-K through 12 from missionary, diplomatic, international business, and Kenyan families.
Job Summary:
Teach High School Math classes (Algebra 1 & Algebra 2)
Willingness to teach a High School Math elective class
Create a positive educational classroom for students to learn in
Share the gospel daily with students as a class and individually, with the goal of creating disciples of Jesus Christ.
Ensure consistent Christ Centered Instruction throughout the curriculum.
Establish and communicate clear objectives for all learning activities.
Plan, prepare, and deliver highly engaging instructional activities based on outcomes of curriculum.
Participate in ongoing Professional Development to meet school and inidividual goals.
Utilize curricula that reflect the diverse educational, cultural, and linguistic backgrounds of the students served.
Develop professional relationships with other agencies and programs.
Collaborate with colleagues to develop a professional learning community.
Build positive relationships with parents and the WNS community.
The Network of International Christian Schools is an organization that consists of 15 schools in 13 countries in Asia, Africa, South America, Europe, and North America.
The mission of NICS is to establish a worldwide network of international Christian schools staffed by qualified Christian educators, instilling in each student a Biblical worldview in an environment of academic excellence and respect for people of all cultures and religions.
Purpose
Reaching the world for Christ through international Christian education.
Vision
NICS (Network of International Christian Schools) is founded on the belief that a major thrust for world evangelism and discipleship for Christ can happen through the classroom with the impact made by committed Christian educators overseas. Children have many teachers in their lives, whether they be at home, in the classroom, on the street, or elsewhere; none, however, have a more powerful impact than educators in the classroom.
Please note that Teach Away provides information on behalf of schools and cannot accept liability for information provided or policies schools may adopt. Be sure to verify all details that apply to you, and check for the latest visa and work permit requirements. For any questions regarding job postings, please contact the school directly. Teach Away believes in diversity and inclusivity, and that everyone deserves to be treated with respect and be considered fairly and equally for employment. We ensure all schools we work with adhere to our pledge to promote inclusivity and diversity in education and recruitment practices.