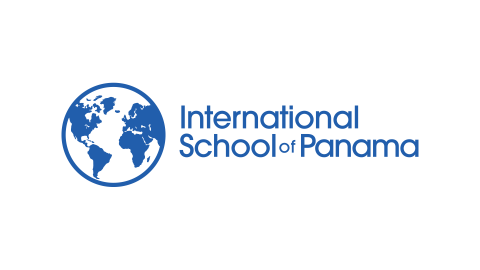 Featured Job
High School Principal
International School of Panama
Annual Incentive allowance provided at the beginning of the school year
Airfare ticket, for staff and dependents
Master
7 years of teaching experience

Teaching Credential/License
Qualifications, Abilities, & Experience For The Job:
Minimum Education: Master's Degree in Educational Leadership and Prior Experience as a High School Principal are strongly desired;
Demonstrated track record of leading, motivating, and developing high-performance teams;
Strong problem-solving and communication skills, with the ability to establish trust;
Exceptional wrote, oral, interpersonal, and presentation skills;
Ability to think ahead and plan over a one-to-five year time span;
Demonstrated leadership qualities – organizing people and processes;
Consistently exercise discretion and good judgment;
High ethical standards;
Fluency in Spanish is desirable.
Airfare tickets, for staff and dependents
Private Health and Life Insurance
Annual Incentive allowance provided at the beginning of the school year
Our Core Values
Commitment to Excellence - We tackle challenges willingly and persevere to succeed.
Compassion and Integrity - We care for, respect, and value one another
Strength in Diversity - We embrace our differences, enrich our community, and make meaningful connections, ensuring our global mindedness.
Innovative Spirit - We are creative and curious learners, empowered to adapt to a rapidly changing world.
Lasting Impact - We contribute to a sustainable future by taking care of our planet and leaving our environment better than we found it.
Our Mission
To inspire and challenge every learner to reach their full potential and become curious, independent, and compassionate citizens of the world.
Our Definition of Learning
Learning is a journey of authentic discovery to develop understanding, skills, and character. This includes four principles:
Learning is Iterative - We learn through our mistakes, providing us opportunities to be creative and find solutions.
Learning is Exciting - We learn when we are inspired, challenged, and active.
Learning is Meaningful - We learn and grow when we apply our knowledge, skills, and understandings to real-world situations.
Learning is Social - We learn through sharing, interacting, and collaborating.
High School Principal
Reports to Head of School
Collaborates closely with Leadership Team, Director of Strategic Enrollment Management, Blended Learning Coordinator, Coordinator of Student Services, Innovation Coordinator, Academic Team, Head of Departments, and other colleagues as appropriate.
Supervises: High School Administration, High School Faculty, and High School Staff
General Description of Position
Under the supervision of the Head of School, the High School Principal is part of the Leadership Team, whose function is to lead and manage the High School in meeting the overall objectives of the International School of Panama as well as the needs of individual students. The High School Principal provides balanced leadership, direction, and coordination within the high school.
The Principal's main focus should be to develop and maintain effective educational programs within his/her division and to promote the improvement of teaching and learning within his/her division. The Principal should strive to create an organization and or climate which fosters student and teacher growth.
The duties of the High School Principal are all-encompassing as all aspects of the division's operations are either directly or indirectly under his/her jurisdiction. In general terms and among other responsibilities, the High School Principal shall be responsible for: (a) the detailed organization of the division; (b) the development of the curriculum, instruction, and assessment in collaboration with the other principals and the Academic Team; (c) the assignment of duties to and the supervision of members of his/her staff and; (d) the general operation of the school facility (in collaboration with the operations team.)
The High School Principal should keep the Head of School fully advised as to the conditions and needs of the school and may be assigned other duties as needed.
We are recognized as a leader in international education, offering world-class opportunities for students from Pre-K (3yr olds) to 12th Grade.
ISP operates under the license of the Ministry of Education of Panama and is accredited by Cognia. As an authorized IB World School, we offer the International Baccalaureate (IB) Diploma Programme & Certificates, for students in grades 11 and 12.  In addition, we offer a unique Innovation and Entrepreneurship Certificate and AdvancED certified STEM programs.
Building on a strong foundation and vision, ISP continues its forward-thinking tradition, always striving to improve teaching and learning in state-of-the-art facilities, while remaining true to the bold and fearless vision of our founders, to offer a forward-thinking world-class education in Panama.
 At the International School of Panama, we embrace learning as a lifelong adventure, we are conscientious inquirers with a pioneering spirit, and we are courageous individuals who are unafraid to stand out. We believe in community, and in creating friendships that last for a lifetime.
Please note that Teach Away provides information on behalf of schools and cannot accept liability for information provided or policies schools may adopt. Be sure to verify all details that apply to you, and check for the latest visa and work permit requirements. For any questions regarding job postings, please contact the school directly. Teach Away believes in diversity and inclusivity, and that everyone deserves to be treated with respect and be considered fairly and equally for employment. We ensure all schools we work with adhere to our pledge to promote inclusivity and diversity in education and recruitment practices.