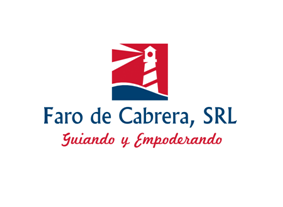 Featured Job
High School Social Studies & English Literature Teacher
Cabrera, Dominican Republic
Assistance finding appropriate housing
Up to $500 USD flight reimbursement
Middle School, High School
Bachelor
2 years of teaching experience
Teaching degree for secondary education in History and/or Humanities

Teaching Credential/License
Assistance finding appropriate housing
Up to $500 USD flight reimbursement
Benefits include basic health insurance
Daily hot lunch provided
Faro de Cabrera school is looking for a dynamic and motivated Social Studies and Sociales teacher to teach 7th through 12th grade. Specific classes and levels would be 7th grade Ancient Civilizations, 8th grade Geography Regions and People, 9th grade World History, 10th &11th grade U.S. History I & II, 12th grade Government & Economics. Dominican Sociales would also be taught in either English or Spanish. This curriculum is provided for each grade level.
Instruction is mostly project-based and differentiated according to students' level and ability of English.
Faro de Cabrera is best described as a small, home school co-op located in a coastal town on the northeast side of the Dominican Republic. It was founded by a group of parents who came together to develop a quality bilingual program that inspired creativity and valued social consciousness while meeting the standards of both the United States and Dominican Republic. We are steadily growing school with 64 students currently and approximately 100 for the year 2019/2020. However, our classes are not larger than15 students per class. Teachers have had great experiences here. Faro de Cabrera prides itself on educating the whole child. We are like a family and "walk the talk" in collaborating with students, Board members, teachers and parents who work hard to better our community. We have been very lucky in having wonderful teachers who value community service projects and making a difference. Many say their experience here has had an amazingly positive impact on their lives. Check us out at farodecabrera.squarespace.com! Feel free to contact us if you are interested in teaching here! We are always looking for motivated and conscientious teachers!
Also known as remote teachers, distance teachers or virtual teachers, online teachers and online instructors are trained to teach students online. Online teaching jobs can range from blended courses that offer a combination of in-person and online instruction, to fully online learning. Online teaching offers job opportunities for a wide range of educators, from elementary school teachers to college professors. Online teaching jobs can be either full-time or part-time. If you're a qualified teacher with experience in a classroom setting, then online teaching could be your next big career move.